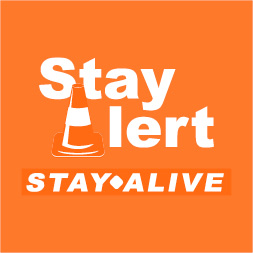 As part of National Work Zone Awareness Week (NWZAW), April 17 to 21, Flagger Force, an industry-leading, Safety-Driven®, short-term traffic control company serving the eastern United States, is reminding members of the community of their role in work zone safety and sharing tips to keep drivers and roadway workers safe.
Since 2010, work zone deaths have increased by 46% across the nation, according to the National Safety Council. As the spring and summer construction season ramps up around the country, it will be critical community members, and traffic control professionals apply this year's NWZAW theme, "You play a role in work zone safety. Work with us," to come together to keep everyone safe and out of harm's way.
As the NWZAW theme emphasizes, safety does not happen naturally – it takes a consistent effort and is everyone's responsibility. Cooperation and extra caution are required from both traffic control professionals and community members to ensure everyone can safely navigate through work zones.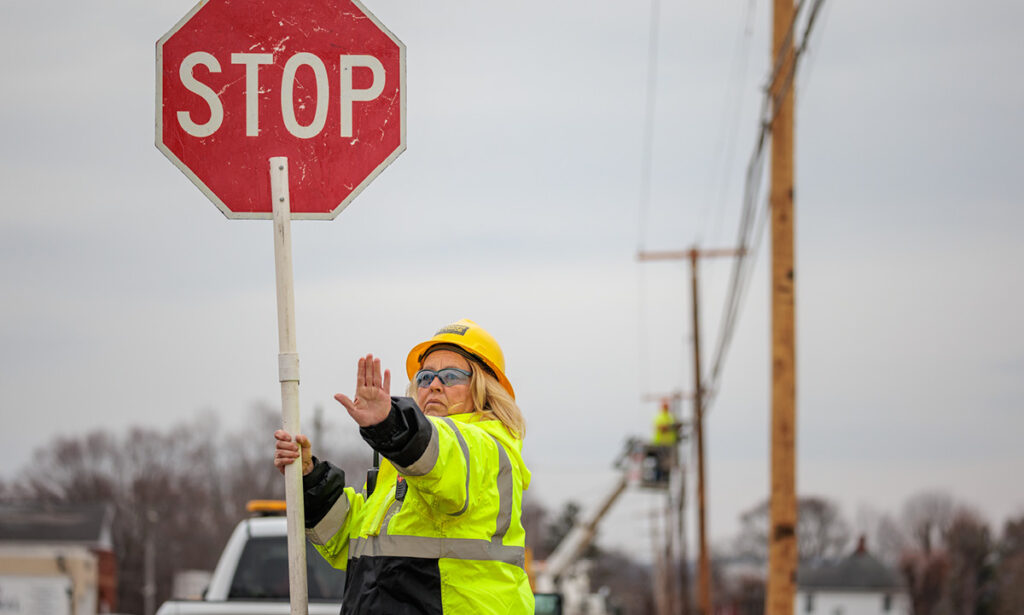 As an industry-leading, short-term traffic control company, Flagger Force operates over 500 active work zones daily across 11 states from Pennsylvania to Florida, and beyond. As part of National Work Zone Awareness Week, which seeks to raise critical awareness ahead of the busy spring and summer road construction season, the company is sharing insights on how motorists can help keep themselves as well as traffic control professionals and work zone crews safe as they move into, through, and out of work zones.
Avoid Distractions – Distracted driving is one of the leading causes of work zone accidents. Whether motorists are texting, talking on the phone, changing the music, eating, or talking to passengers, any action that takes their attention away from the road is dangerous. Many work zone accidents occur because drivers are not paying attention and miss all the warning signs for the approaching work zone until it is too late.
Slow Down – In 2020, 37% of fatal work zone crashes involved a speeding vehicle, according to the S. Department of Transportation Federal Highway Association. When motorists exceed the posted speed limit in a work zone, they are putting both themselves and traffic control professionals at risk. Flagger Force encourages motorists to be cognizant of the speed limit and slow down as they move into, through, and out of work zones.
Don't Drive Drowsy or Impaired – Drowsy drivers or those under the influence who may erroneously enter the work area pose a significant risk. Driving while drowsy or impaired slows down an individual's ability to react to traffic control professionals' signals and roadway changes. With the number of rideshare apps available to consumers, Flagger Force encourages community members to never drive while fatigued or under the influence because it puts multiple lives at risk.
Buckle Up – Wearing a seatbelt is the best defense when involved in an accident. Flagger Force urges drivers and passengers to buckle up every time they get into a vehicle.
Be Patient – Encountering work zones can slow down motorists and be an inconvenience. But it is important individuals remain calm and patient. Traffic control professionals are doing their job and want to keep everyone safe. Becoming frustrated or impatient will only make the situation worse and could put other motorists and roadway workers' safety at risk.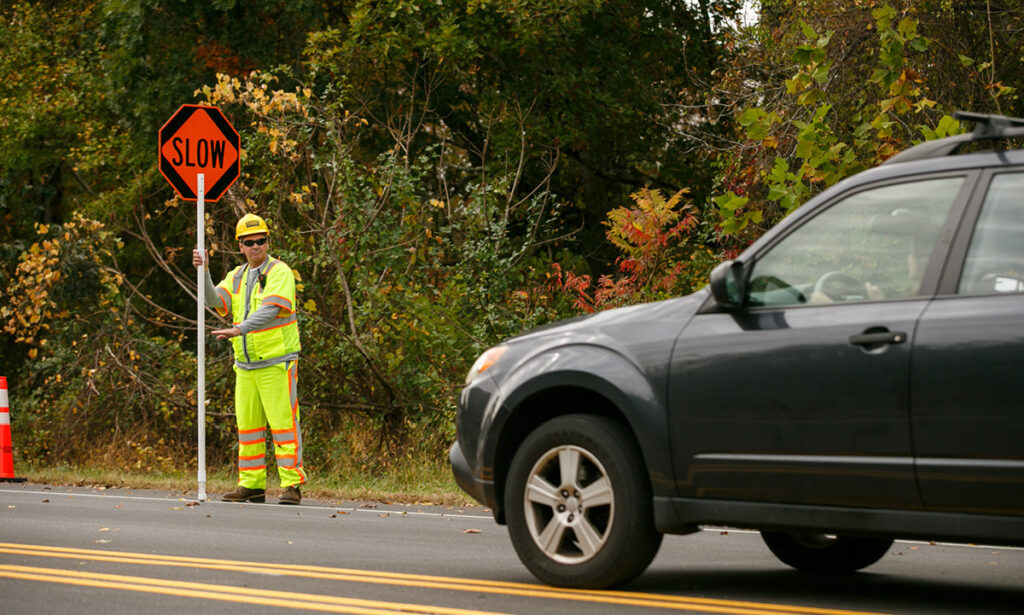 "Safety starts with awareness and education. National Work Zone Awareness Week presents an opportunity for Flagger Force to amplify efforts and raise critical awareness of work zone safety. We take pride in our Safety-Driven® culture and are committed to sharing our expertise with motorists so we can keep community members, critical infrastructure personnel, and traffic control professionals safe," said Mike Doner, president and CEO at Flagger Force.
In addition to efforts to raise awareness of work zone safety across the communities Flagger Force serves, the company will lead an array of industry conversations and special training initiatives as part of National Work Zone Awareness Week.
"From educating the community and bringing together our industry partners to talk about work zone safety trends and initiatives to tapping into our robust training and technology toolset to deliver special training resources to our team members, we are excited to leverage the momentum created by this national event to underscore the work we do all year to create safer work zones. We encourage everyone to consider every week National Work Zone Awareness Week and work together as a community to create safer roadways and ensure everyone gets home safely every day," said Luke Lazar, CSP, VP of risk and safety at Flagger Force.
Founded by the Virginia Department of Transportation, National Work Zone Awareness Week is an observance that takes place across the U.S., with partnerships between state departments of transportation, road safety organizations, government agencies, and private companies. For additional information, please visit https://www.nwzaw.org/.
About Flagger Force
Flagger Force® is recognized as an industry-leading, short-term traffic control company, headquartered in Hummelstown, Pennsylvania, with 12 locations that span 11 states. They utilize a crew-centric operations model to establish safe work zones with a full-time employee base of 1,900 professionals. Flagger Force's best-in-class resources and expertise have driven the consistent growth of their service capacity to help support the nation's expanding utilities, telecommunications, and other infrastructure-centered needs. For more information, visit FlaggerForce.com.