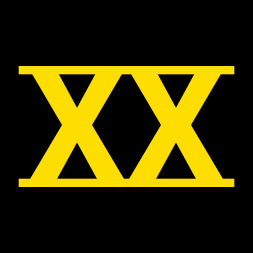 Industry-leading, short-term traffic control company celebrates 20 years of safety, employee development, and entrepreneurship.
HUMMELSTOWN, PA. – Flagger Force, an industry-leading, short-term traffic control company serving the eastern United States, is proud to celebrate the 20th anniversary of their founding this September. Since conceptualizing the thought of a professional traffic control company in 2002 the team has grown to over 1,900 employees, who manage over 600 active work zones daily. Creating an environment where employees have the knowledge, tools, and passion to provide safe, quality work zones that keep communities moving, while also growing their individual careers, has powered growth from the start.
During the past two decades, Flagger Force has achieved great success through a steadfast focus on providing meaningful growth opportunities for employees and developing solid relationships with utilities and communication infrastructure partners. Following growth across Pennsylvania and surrounding states including Maryland and Virginia, Flagger Force continued to expand to meet the need for quality traffic control solutions, growing south into North and South Carolina, Georgia, and most recently Florida. Today, Flagger Force serves nearly every major utility company along with more than 1,000 construction related organizations across 11 states, thanks to the leadership's entrepreneurial mindset. These utilities rely on Flagger Force to provide reliable energy to millions of customers. By continually looking for new opportunities and expanding Flagger Force's services and industry standards to meet the needs of utility and road construction clients, the company has been consistently recognized as one of the Top 600 Specialty Contractors by Engineering News Record (ENR) in the country and locally by the Central Penn Business Journal as one of the Fastest Growing Companies for the past 10 years and Businesses of the Year in 2016. Additionally, the company has been recognized by the United States Chamber of Commerce through their Corporate Citizenship Award for Flagger Force's workforce development initiatives.
"As I reflect on Flagger Force's 20-year history, I do so with immense gratitude towards our team and clients. With their support we have become a respected leader in traffic control and have established many industry standards," said Mike Doner, president and CEO at Flagger Force. "As we commemorate this milestone, our organization is truly thriving and committed to continuing to grow and evolve to best serve partners and communities. Looking to the future, we're excited to continue expanding our services to new markets, investing in our employee's personal and professional development, and leading work zone safety and education nationally," added Doner.
Investing in the employees who bring professional services to work zones every day is at the heart of the company's success. Flagger Force's dedicated training team has created an industry-leading training curriculum for all employees. After 90 days, new field employees are eligible for promotions and a company vehicle. Many of the company's field leaders started their careers as crew members. Flagger Force's supportive and developmental organizational culture creates career pathways through continuous learning and growth opportunities.
In addition to employee development, Flagger Force's dedication to safety has been instilled in the organization's DNA since its founding. As a Safety-Driven® organization, Flagger Force requires crews to go through extensive safety training through in-person and digital courses to ensure the company meets state standards for traffic control. The company's dedicated safety department is critical to keeping training and continued vigilance at the forefront and they support each team member in over 60 hours of training each year.
"I'm very proud of this achievement. It's amazing to look back on where we started and all we have accomplished since 2002. I know we have the tools and team to continue leading the traffic control industry well into the future," said Mike Doner, CEO and president of Flagger Force.
About Flagger Force
Flagger Force® is recognized as an industry leading, short-term traffic control company in the eastern United States. The company was founded in 2002 by entrepreneurs with a handful of employees; one pickup truck; and the equipment needed to control traffic. Today, Flagger Force establishes safe work zones with its crew centric model with an employee base of 1,900 full-time professionals. Their safety standards are embraced by industry stakeholders and allow them to continuously expand their geographic reach. Flagger Force has the best-in-class resources and expertise to help support the nation's infrastructure, utilities, and other service industries. For more information, visit FlaggerForce.com.