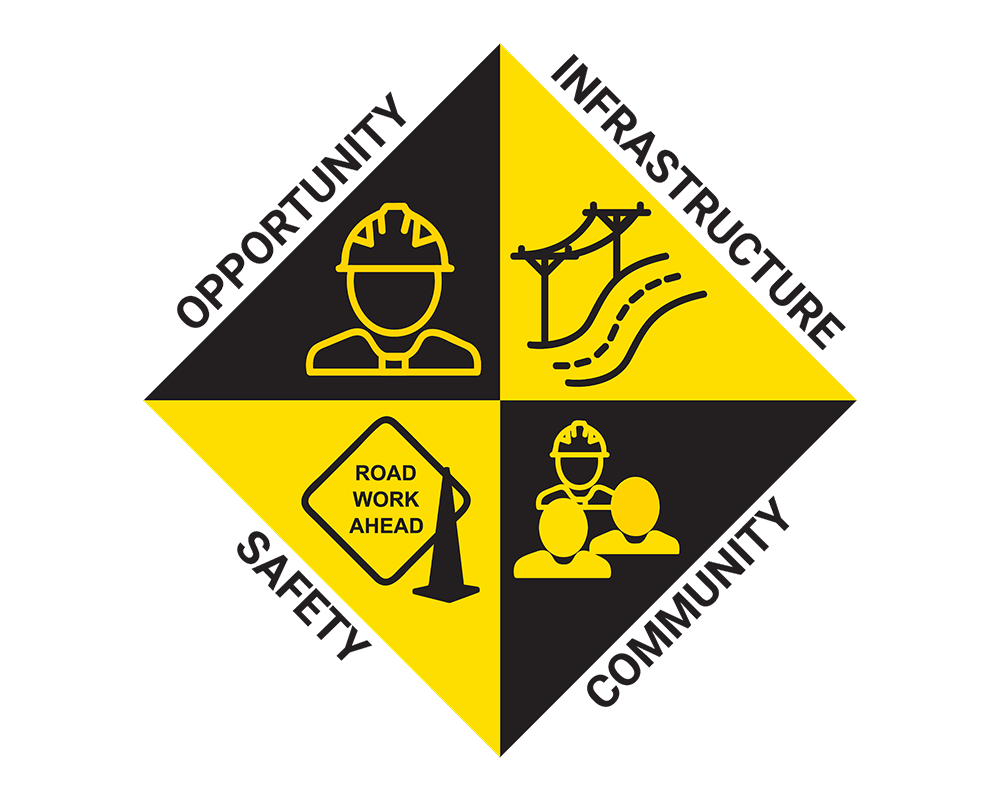 We Keep Our Communities Moving®
At Flagger Force, we believe that keeping our communities moving goes further than traffic control. Though yes, we literally keep communities moving, we believe there's momentum in that movement—that we need to meet expectations and then, do more. Our philosophy keeps your community safe, the water flowing and the lights on, provides you with career opportunities and personal growth, and gives back to the same areas we serve. It's doing these things well and with integrity that allow our team, clients, and communities to trust in this promise.
Safety-Driven® & We Mean It
When you work on or near roadways every day like we do, it's instinct to keep safety at the forefront. Our crews go through extensive training programs before working in the field, throughout their service, and prior to being promoted to ensure we raise the bar and the level of expected professionalism in our industry. It's so important to us, that we have entire departments dedicated to safety, quality, and training. Our safety culture spans job sites and merges with our everyday lives, making its way into our motto—Safety-Driven.
Providing Jobs and Growth
It's a privilege to be able to provide jobs to the areas we serve. Adding growth to local economies fuels us to be able to keep these areas safer and moving in the right direction. It's an even greater privilege to give those same people the proper training and opportunities to grow those positions into careers. All of our field leaders started as crew members, some have even grown into management positions that keep our company moving forward. The growth potential is huge for those who raise their hand by filling out an application.
Building and Maintaining From the Front Lines
Let's face it, no one wants to encounter a work zone. We get it. We travel too. But infrastructure maintenance is crucial, and that's something we can all get behind. Our crews aid in these critical community efforts by allowing space and time for the work to get done. While we're guiding you safely through a work zone, we're helping to keep your power on, inspecting your town's well-traveled bridges, securing your water and gas lines, and addressing the road conditions for your daily commute at the same time. Road work is necessary, and we take pride in the quality of our sites and the fact that we contribute to this meaningful work.
It All Comes Back to Community
If you haven't guessed by now, we're passionate about keeping our communities moving and helping to provide growth, both within and outside our walls—and work zones. Whether we're helping a colleague through a tough time or volunteering at a local food bank, we believe there's power in these actions that fits well within our mission. Keeping communities moving goes deeper than providing a safe way of passage. It's also ensuring that those same communities have what they need to keep on moving, growing, and thriving.