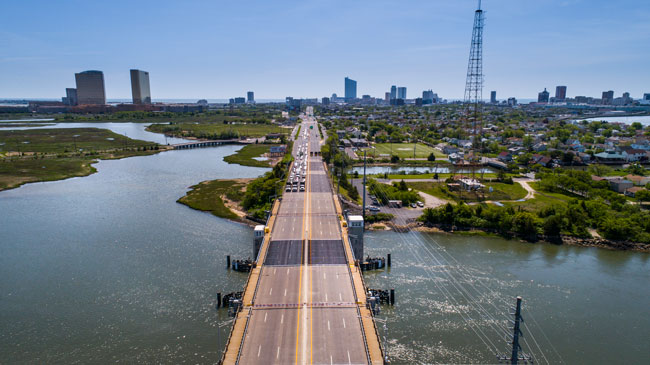 WE KEEP OUR COMMUNITIES MOVING
®
At Flagger Force, we believe that keeping our communities moving goes further than traffic control. Though yes, we literally keep communities moving, we believe there's momentum in that movement—that we need to meet expectations and then, do more. Our philosophy keeps your community safe, the water flowing and the lights on, provides you with career opportunities and personal growth, and gives back to those same areas. It's doing these things well and with integrity that allow our team, clients, and communities to trust in this promise.
As a traffic control company, we are committed to education, innovation and technology to improve work-zone safety for everyone on our region's roadways. We manage over 500 work zones on a daily basis. Our number one priority is to ensure everyone makes it home safely; this includes our employees, clients and the motorists traveling through our work-zones.
We have strong partnerships with both state and national policy makers which allows us to assist in shaping traffic control standards, based on our deep knowledge of the industry and experience in the field.
Our mission is to share our passion and Keep Our Communities Moving through quality work, creation of jobs in Pennsylvania, Delaware, Virginia, and Maryland, career development, and giving back to the places we live and work.
"The King of Prussia dispatchers have done a great job at providing me consistency on my jobsite this week. I appreciate all the hard work."
- Owen Crouse, Foreman, Riggs Distler
"Today, Flagger Force did an excellent job on our work zone. I was very impressed with their level of professionalism and knowledge in traffic control. They did some great work."
- Phil Vigue, Foreman, Cianbro Corp.
"The crew from Flagger Force did a great job today. These two were professional, patient, and pleasant to work with."
- Charles Curtis, Foreman, Verizon
"Flagger Force has some of the best crews. They are always attentive, listen to what is needed and they all have been a pleasure to work with."
- Donnie Hoffer, Foreman, Brubacher Excavating
"Flagger Force employees are polite, courteous, and very professional. It is always nice to have them on our site."
- Scott Gates, Foreman, UGI
Need A Quality Traffic Control Partner?