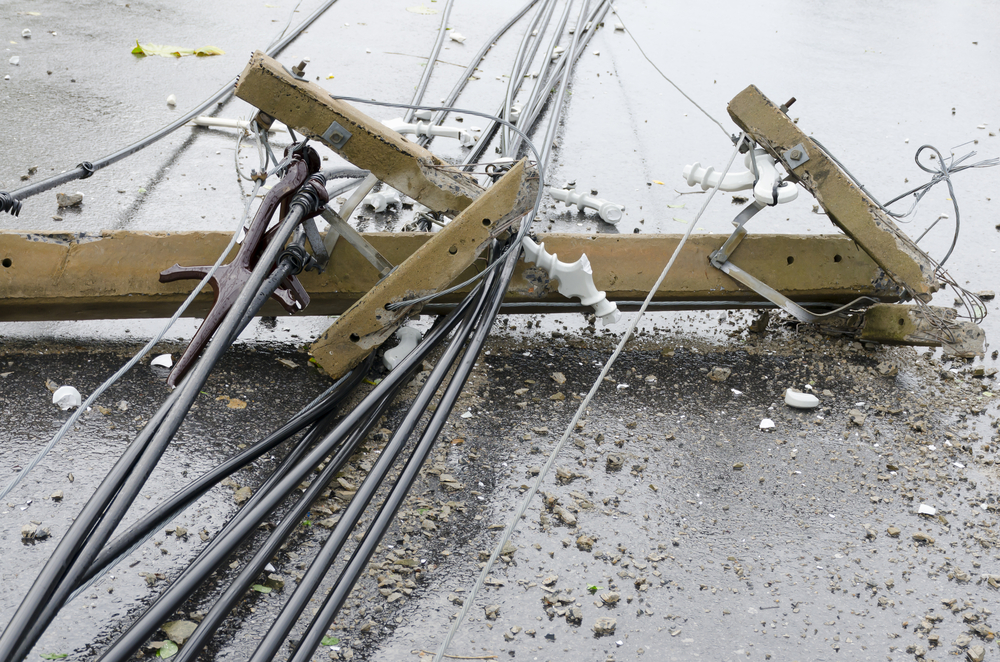 Emergency Traffic Control
Many traffic control situations are organized in advance for planned roadwork and events. In some cases, due to emergency situations, traffic control is required without warning. In these situations, our team at Flagger Force has the experience and knowledge to mobilize an emergency response that delivers safe, high-quality traffic control in difficult situations. Our long list of best practices apply to a wide range of emergencies, which saves time when you need us quickly.
We are available 24/7/365 to offer our traffic control services in case of emergency. With over 1,600 employees available, we can deploy the number of flaggers you need and the necessary signage.
Our entire field team, including leaders and specialists, can be called in to assist in an emergency and to provide 24/7 traffic control services. As with all temporary traffic control situations, we establish a plan that considers:
Safety: In an emergency, our goal is always to provide safe passage of all traffic. When we arrive on the site of your emergency, we quickly and carefully analyze the situation and work with you to determine the best way to move traffic. This can include temporary road closures, lane restrictions, detours and other traffic control methods as required.
Nature of the Emergency: Different types of emergencies require different traffic control solutions. For situations related to road accidents or inclement weather, we can often keep traffic flowing at a reduced speed. Other emergencies, such as electrical, gas or water main leaks, may require us to close a roadway and create a detour to divert traffic via another route. We treat every emergency as a unique problem to solve.
Visibility: When an emergency hits, we respond as quickly as possible to provide safe traffic control. We always respect the rules and regulations for deploying equipment and signage to maximize our visibility to the traveling public in the most difficult weather conditions.
Evolution of the Emergency: The key to proper emergency traffic control is not only about a rapid response. It also requires adapting to change. As emergencies evolve, we work to anticipate changes in the situation and how that may impact traffic flow. Our traffic control teams pay close attention to the emergency and stay in continuous contact with you to provide any necessary traffic control modifications or reinforcements.
When an emergency strikes, there are many important tasks to handle. Trust the 24/7 traffic control service experts at Flagger Force to handle any emergency traffic control needs, so you can focus your energy on managing the emergency.
Proper emergency traffic control protects our communities and keeps people safe. Guiding the flow of traffic around a roadway emergency also reduces the risk of accidents, generally allows a quicker resolution to the emergency, and clears the roadway in less time.
Contact our team 24 hours a day, 7 days a week, 365 days a year for our emergency traffic control services.
"The Flagger Force Operations team has done a great job at providing me consistency on my job site this week. I appreciate all the hard work."
- Owen Crouse, Foreman, Riggs Distler
"Today, Flagger Force did an excellent job on our work zone. I was very impressed with their level of professionalism and knowledge in traffic control. They did some great work."
- Phil Vigue, Foreman, Cianbro Corp.
"The crew from Flagger Force did a great job today. These two were professional, patient, and pleasant to work with."
- Charles Curtis, Foreman, Verizon
"Flagger Force has some of the best crews. They are always attentive, listen to what is needed and they all have been a pleasure to work with."
- Donnie Hoffer, Foreman, Brubacher Excavating
"Flagger Force employees are polite, courteous, and very professional. It is always nice to have them on our site."
- Scott Gates, Foreman, UGI
"Our Flagger Force crew did an outstanding job today. I am impressed with the quality of the level of service they provided. They were safe, courteous, and were a pleasure to have worked alongside of our crew."
- Steve Krizan, Foreman, BGE-Underground
"The crews at Flagger Force are great to work with. We had a complicated rolling slowdown and they had the operation down to a science. I am very pleased with the job they performed."
- Andrew MacPherson, project manager, CW Wright Construction
"The crew with my team today was outstanding. My employees made sure to tell me how knowledgeable, polite, and hardworking each member of this crew was throughout the day."
- Damon Barbour, Supervisor, Reg Operations Line & Sub, West, Potomac Edison
"I want to thank Flagger Force for providing us with an outstanding and professional crew. The dedication your employees show on the road is very gratifying knowing they are the ones protecting our crew. Thank you for keeping us safe."
- Shane Satterwhite, foreman, Pike Electric