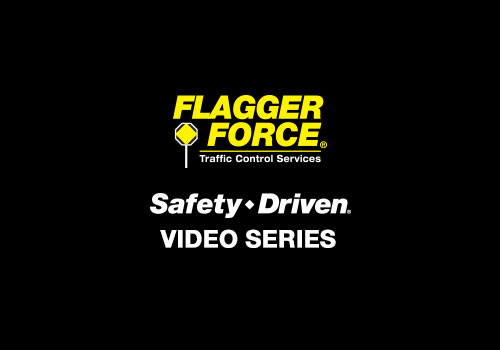 Safety-Driven Video Series
At Flagger Force, we believe in a Safety-Driven culture. We want to share our passion for safety with others. In traffic control, safety is the number one priority, not just in terms of setting up quality work zones but also in terms of personal safety. From the proper use of Personal Protection Equipment (PPE), to maintaining situation awareness, a safety focused approach to all things is critical. We focus on the basics which starts with wearing proper PPE per industry safety standards and even how you walk on the jobsite. Our people have to be safe before we can keep our clients and traveling public safe.
Personal Protection Equipment
One argument against wearing PPE is that it can be uncomfortable. Historically, safety equipment like helmets and glasses were designed without much thought for comfort. They offered protection, but little in the way of ergonomics. Thankfully, over the past few decades, suppliers have worked hard to make helmets, glasses and other forms of PPE lighter and more comfortable, while still offering excellent safety:
Helmets are available with padding and straps, which allow the user to adjust for a perfect fit. Lightweight models are comfortable to wear all day long, and include ventilation to help keep your head cool.
Safety glasses are designed to be as comfortable to wear as regular glasses. They are available with adjustable and padded legs and come in clear and tinted lenses for use outdoors in the sun.
We have created our Safety-Driven culture so that workplace safety becomes second nature. PPE shouldn't be an afterthought — it should be an integral part of day-to-day work. Just as we all buckle our seat belts as soon as we get into the car, we want our employees to put on their PPE as soon as they arrive at a job site and ensure the safety of their eyes and heads all day long.
Safety is a mindset our Flagger Force employees take with them every day. It's about being observant and aware, following rules and instructions, keeping in close communication with others on the job site and setting a good example by always wearing the required PPE.
When you consider the risks involved with not wearing adequate PPE, it quickly becomes clear that it's not worth the risk. This is why we oblige our flaggers and other team members who are on a job site to always wear helmets and eye protection. Safety doesn't just happen, so join our team and work