WE'RE HIRING — LEADERS ONLY
Flagger Force is hiring field leaders in our emerging markets to support our clients and employees. It's not a job for everyone—just those who are up for travel, responsibility, and fast pace.
Watch the video to learn more about what's involved in being a field leader at our rapidly-growing organization.
ARE YOU CUT OUT FOR THIS RIDE?
As a field manager, you'll oversee work that's happening in your territory—not from behind a desk, but from behind the wheel of your assigned vehicle, putting yourself where the action is, where decisions need to be made, and where team members need your leadership.
You'll monitor work as it happens, manage team members toward optimal performance, and ensure that clients, our crews, and the general public, get a safe, efficient experience that meets our company values and mission. You'll love this job if you like travel and variety. And you'll thrive in this job if you are a self-sufficient leader who's ready to take on as much responsibility as the day can throw at you. You'll get the training you need to put you on the path toward a fulfilling career.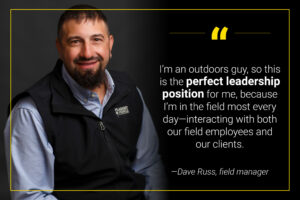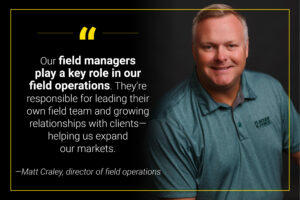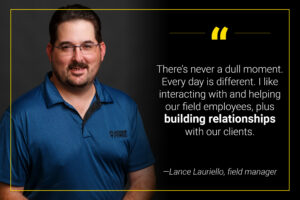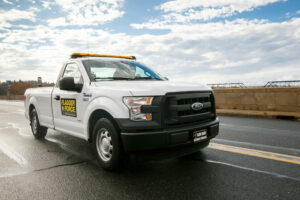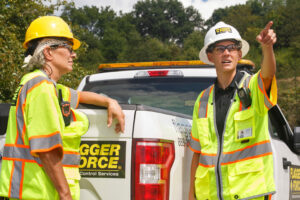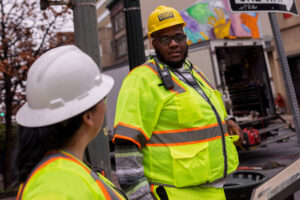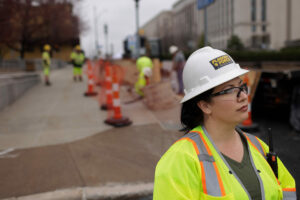 A FIELD MANAGER POSITION IS PERFECT FOR YOU IF YOU:
Have a high school diploma or equivalency (required)
Have a Bachelor's degree in business or other related fields (preferred), equivalent experience considered
Have exceptional verbal, written, analytical, reasoning, and problem-solving skills
Have experience in managing/supervising an area for landscaping/utility support/cable services/small mobile crews, etc. preferred.
Have exceptional verbal, written, analytical, reasoning, and problem-solving skills
Have excellent leadership, interpersonal, team building, and conflict resolution skills
Are a highly skilled communicator and collaborator
Have exceptional time management skills with the ability to delegate effectively
Have a strong working knowledge of Excel and Microsoft Office software systems
Have a valid driver's license
FOLLOW | SHARE | ENGAGE
Come along for the ride by following our social channels!
HOW DO I APPLY FOR THE FIELD MANAGER ROLE?

To apply for our field manager role, please visit: FlaggerForce.com/FieldLeader.

WHO DO I CONTACT TO CHECK ON THE STATUS OF MY APPLICATION?

Please email Randall.Lewis@FlaggerForce.com with any questions or concerns about your application status.

HOW CAN I SEE THE STATUS OF MY APPLICATION?

You may log into your Flagger Force Jobs Portal and go to the Main Menu > My Jobs Portal > My Applications. From this screen, a Job Application Hiring Stage will be listed for each job you applied for.

HOW MANY APPLICATIONS CAN I SUBMIT?

Once you complete your initial applicant profile/application, you may submit it to apply for multiple, different jobs.

HOW CAN I UPDATE MY INFORMATION AFTER I HAVE APPLIED?

You may log into your Flagger Force Jobs Portal and go to the Main Menu > My Applicant Profile. From this screen, select the section you wish to update from the menu options listed.

WHAT ARE THE NEXT STEPS AFTER I COMPLETE MY APPLICATION?

You will receive an email confirming receipt of your application. The designated recruiter who is listed on the job posting will review your qualifications and contact you via phone or email if they wish to discuss the position with you further.

HOW MUCH TRAVEL IS REQUIRED IN THIS ROLE?

Travel will be required based upon the size of the region you will be working within. A company vehicle with gas card will be supplied to you.

HOW WILL I KNOW ABOUT FUTURE OPPORTUNITIES IF THERE IS NOT A CURRENT OPENING I AM INTERESTED IN?

Monitor our Career Page for future opportunities, as it is updated with new positions on a regular basis. You may log into your Flagger Force Jobs Portal to submit additional applications.

If you do not see an available role, we encourage you to email Randall.Lewis@FlaggerForce.com a copy of your resume and roles you would be interested in! Should an opportunity present itself, we will contact you!

WHAT IF I NEED ASSISTANCE COMPLETING MY APPLICATION?

You may reach out to Randall.Lews@FlaggerForce.com for assistance.

WHAT BENEFITS DOES FLAGGER FORCE OFFER?

Flagger Force is pleased to offer a comprehensive benefits program, which includes:

Medical, Vision, Dental Insurance
Accrued Paid Time Off up to 15 days per year
Six Paid Holidays
Employee Assistance Program
Employee Wellness Program
Company Paid Life Insurance (1x base salary up to $100,000)
Voluntary Life, Short-Term and Long-Term Disability
Voluntary Accident and AD&D Insurance
Virtual Care (previously known as telehealth)
401(k) with company match