Work zone cameras are becoming increasingly widespread, and are commonly used for citing speeding motorists. Read on to learn more about the technology, legislation, and why some groups oppose their use.
Work zones are extraordinary places. They change normal traffic patterns and place people on or near the roadway—factors that too few drivers anticipate. Add to the mix distracted drivers, speeders, and inclement weather, and the existing dangers become more risky for everyone on the road. In 2015, there were an estimated 96,626 crashes in active work zones across the U.S. In 2014, there were 669 fatalities due to work zone crashes. It is an ongoing challenge to increase awareness and accountability among motorists when it comes to distracted driving and speeding.
Some states have implemented automated enforcement program, such as work zone cameras. Washington, Illinois, and Maryland have implemented legislation that allows for the use of speed-enforcement cameras in work zones and have seen a measurable impact on speed violations. These programs are not designed to replace traditional enforcement methods relating to traffic violators. They help extend enforcement capabilities for more emergent issues while changing driver behavior to make work zones safer.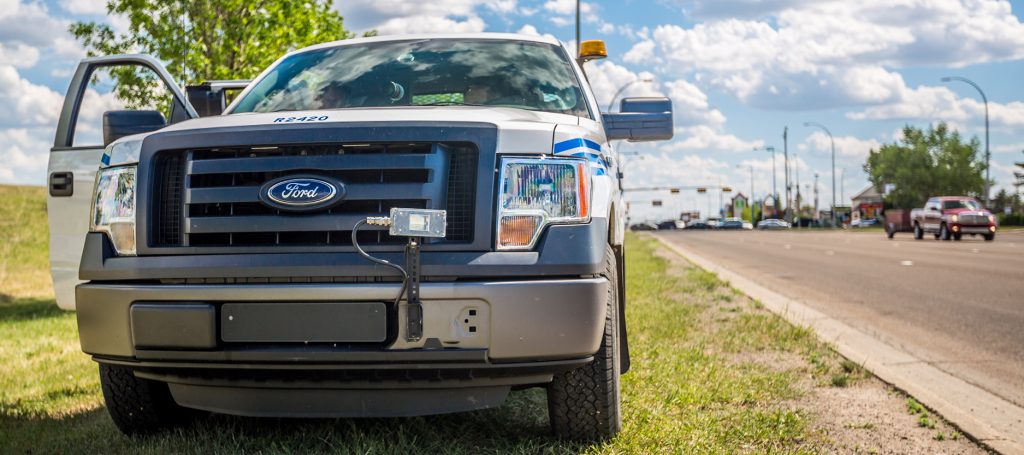 Behind the Lens: Introduction to the Technology
To understand the topic, it's important to understand the technology first. The high-speed camera technology most commonly used is "lidar"— short for "light detection and ranging." A lidar camera emits a beam across the roadway to measure the speed of passing vehicles. Should the vehicle be driving above the posted speed limit, the camera takes a photo of the rear license plate.
Cameras can be deployed for mobile setup by installing them in marked or unmarked police vehicles parked alongside the roadway. They can also be placed in fixed positions for long-term monitoring of work zone projects or even at key intersections and stretches of freeways.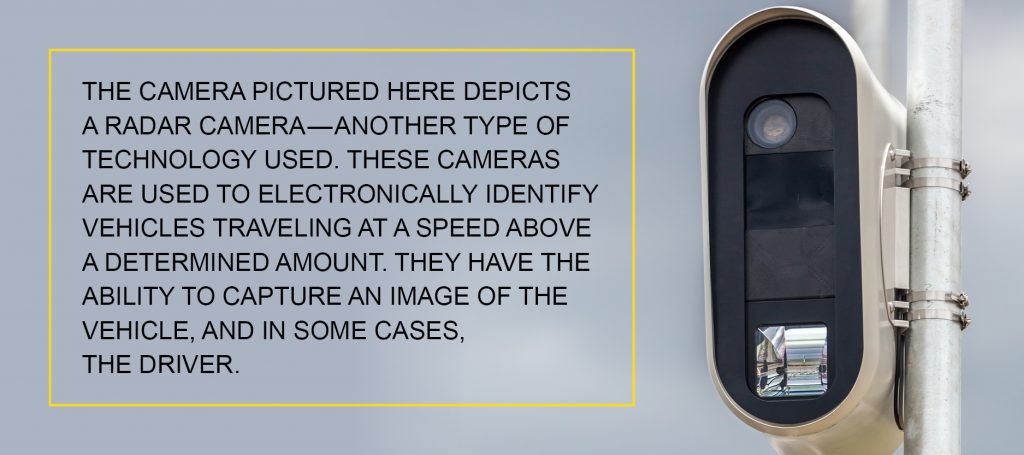 Using the Technology: A review of three different state initiatives
Several states have successfully implemented automated enforcement programs. Here are three case studies—two that look at current programs and one that looks at a program still in the legislation phase.
ILLINOIS
Illinois Department of Transportation (IDOT) implemented enforcement cameras in 2005. With this program, Illinois State Police are positioned within vans equipped systems to track vehicles going above the posted speed limit. Studies conducted by the IDOT and the Illinois Center for Transportation at the University of Illinois at Urbana-Champaign reviewed the effectiveness of the program, and the results show a 3 to 8 mph decrease in the speed of vehicles. Between 2006–2011, Illinois reported about a 35 percent reduction in work zone fatalities.
Additionally, IDOT deployed portable rumble strips in targeted locations throughout the state and coordinated sensors to relay traffic flow conditions via digital message boards in work zones called Smart Work Zones.
MARYLAND
Maryland piloted a program they called SafeZones in 2009, and it was fully implemented in July 2010. The goal of the program is to reduce the speed of drivers in work zones to make them safer for workers, drivers, and their passengers. When approaching work zones, motorists see advanced signage alerts with the posted speed limit and a warning that the zone is an automated speed enforcement area. Where SafeZones technology is present, digital speed trailers display the speed of passing vehicles to encourage drivers to check their speed and slow in advance of the spreed camera device. Enforcement vehicles displaying the SafeZones logo travel throughout the state to eligible work zones and use laser technology and mounted cameras to further incentivize drivers to slow down.
When the program began, seven out of every 100 drivers were exceeding the posted speed limit by 12 mph or more. According to a 2017 fact sheet, the Maryland SafeZones program has resulted in a 90 percent reduction in the number of speeding vehicles in work zones.
PENNSYLVANIA
Pennsylvania does not have a work zone enforcement program that uses automated technology, yet according to the 2014 Pennsylvania Crash Facts and Statistics, a report published by the Pennsylvania Department of Transportation (PennDOT), 47 percent of work zone crashes in the state resulted in fatalities or injuries.
However, there is legislation modeled after the success of the Maryland and Illinois programs currently in review with the Pennsylvania Senate. The bill is sponsored by Sens. David Argall and Judith L. Schwank. They came together to craft a proposal for a three-year pilot program to study the implementation of speed-timing devices and automated speed enforcement systems on highways in the commonwealth.
"It has been a rewarding experience to have our legislators come together in a bipartisan fashion to create this bill," said Jon Hopcraft, chief of staff for Sen. Scott Wagner and previous legislative and communications director for Sen. Argall. "This bill is about 50 percent of the way to making it to the final steps of the legislative process."
If passed, the pilot program would be implemented on roadways determined by PennDOT and possibly the Pennsylvania Turnpike Commission (PTC).
The (PTC) has been supportive of the legislation since it was introduced at the state capital almost two years ago. It has also been promotion its Operation Orange Squeeze, an enforcement initiative in partnership with the Pennsylvania State Police.
"The goal of the legislation is to provide another 'tool' in our 'toolbox' to keep people safe when driving on our roadways," said Mark Compton, chief executive officer of the PTC, "We currently have Pennsylvania State Troopers placed within active work zones to slow down the motorists, which has been effective, but their presence is not always available. More of our communities need the troopers in other emergencies, so implementing [an automated enforcement] program will help free-up those resources to maintain their support in other areas across the state."
Reviewing the Photograph: Opposition to automated enforcement programs
There has been pushback among stakeholders in various states that is mainly centered on government overreach and concerns regarding the accuracy of the technology.
In Pennsylvania, members of the community have voiced concerns that the fines for this program would not be allocated to the appropriate groups in the government. In its current state, the bill proposes these fines would be divided between several groups, such as the state Motor License Fund, which pays for local and state transportation expenses, the State Police, PennDOT, and the PTC under a fixed formula—which is still in discussion with legislators.
"Visible traffic enforcement by law enforcement remains the most effective means of deterring violations of traffic law," says Ted Leonard, executive director of the Pennsylvania AAA Foundation. "However, we recognize the role that automated enforcement can play in improving safety for motorists. Automated speed enforcement should be used for safety. It violates the public trust when policymakers turn to automated enforcement as a revenue source."
The National Motorists Association (NMA) is against speed camera use in all states. The NMA website lists its concerns, which include false readings by the photo systems, the lack of a certifiable witnesses to the violations, and the reliance on postal mail to deliver tickets.

The Final Shot: Final thoughts about the technology
There are pros and cons to any new type of automated technology when it comes to the safety of the traveling public. It is important to remember that everyone involved is focused on establishing safe practices so motorists and workers alike can return home at the end of each day.
To learn more about the work zone camera laws in your state, visit your department of transportation website or the Insurance Institute for Highway Safety at iihs.org.
Summary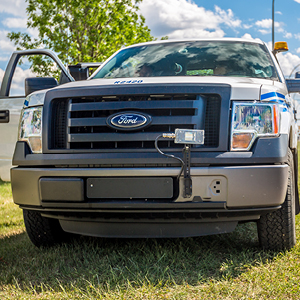 Article Name
Work Zone Cameras | Safety & Technology Come Together
Description
Work zones are extraordinary places. They change normal traffic patterns and place people on or near the roadway—factors that too few drivers anticipate. It is an ongoing challenge to increase awareness and accountability among motorists when it comes to distracted driving and speeding. Some states have implemented automated enforcement program, such as work zone cameras.
Publisher Name
Publisher Logo