The first week of March is dedicated Women in Construction Week, which has been celebrated since 1996 with the purpose of recognizing the contributions that women are making to the industry.
From architects to engineers to project managers—women are making their mark on every aspect of the construction industry. From creating innovative designs to managing complex projects with speed and efficiency—the accomplishments of women are celebrated during Women in Construction Week. That's why Flagger Force is recognizing some of its own "women in construction:" Amber Fatta, field manager, South Carolina; Dawn Hopkins, area supervisor, Maryland; and Karen Skwara, area supervisor, Florida. Each took a different path to get to Flagger Force but all are now making a strong contribution, not just in daily work, but in serving as role models for others who will follow them.

Meet Amber, Dawn, and Karen
Amber came from the auto industry, while Karen came from nursing. Karen says, "It was a struggle to find a job that was not in the medical field because of my qualifications but I was determined. My family was there to support me and bought me the supplies I needed to start work with Flagger Force. Although this was not the career I expected, the family-like atmosphere quickly grew on me and I found myself enjoying the challenge of learning new skills."
She continues, "I had never heard of Flagger Force until I came upon the job listing on Indeed. Being in the medical field most of my life, I didn't really have an idea about traffic control other than the occasional road work you must drive through. I was impressed with how fast I went from applying to being employed. I love that there are opportunities to travel and see different areas and that every day is different."
When asked what she likes about her job at Flagger Force, Amber says, "It's crazy at times, being pulled in multiple directions, but it's rewarding. I enjoy watching my team and market grow. There are days when I don't even remember what day of the week it is because we're so busy. And then I have moments that just hit me when I think 'wow,' we are doing this' and that makes me proud."
Talking about Role Models
In terms of role models, Dawn says, "My role model within the company is Mr. Mike Donor (CEO of Flagger Force). He had a plan, he executed that plan, and is seeing it flourish."
Amber mentions a former supervisor, Dave Russ, as a role model. "When I became a field operations support specialist, I was nervous and at times felt overwhelmed. Dave always took time to explain things, pushed me to be better, and always had the whys. He made me stronger in that position."
And Karen points to someone closer to home. "My father was the best role model that I have ever had. He showed me the importance of hard work and helping others."
When the subject turned to feeling like a role model, Karen says, "This is a tough question. I recognize that I am a role model because of my position, but I don't always feel like one. I try not to think about this because I believe we are all role models and our motivation for doing the right thing should come from integrity, not because others are watching."
And from Dawn, "People often tell me that they look up to me. I just want to influence them to be themselves, to be kind to others, to work hard, and to strive for their goals."
Challenges in the Construction Field?
When asked about the challenges she's faced in the construction field, Karen says, "The biggest challenge I've faced is having the courage to keep doing the right thing when faced with those that want to take shortcuts. In our line of work, cutting corners could be the difference between going home safely to your family or not."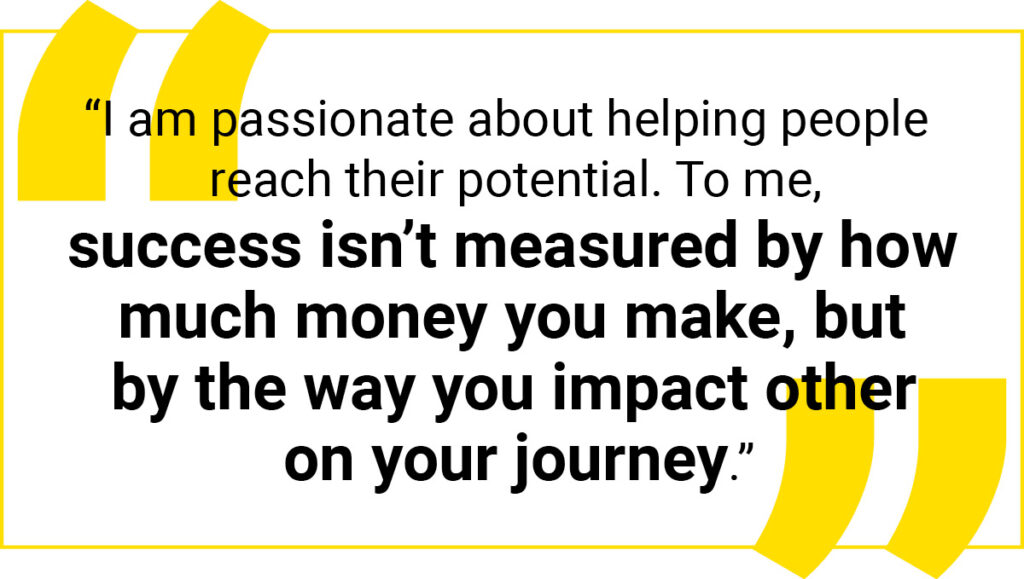 How Can the Industry Do a Better Job Creating Opportunities for Women?
Amber says, "It's not about gender, it's about someone holding themselves back. Sometimes we allow our thoughts to overtake our actions. I think if we are just present, we can show the world that this industry can be made of both men and women."
And from Karen, "The first thing we can do is to drop the labels of man/woman. Rather than ask about opportunities for 'women,' we should just talk about creating opportunities for employees. Yes, men and women are different, but more importantly, we all have individual qualities that bring a unique perspective to the table. I work differently than my colleagues, but we all get our job done and share ideas that help make our work easier."
What are You Passionate About?
For Dawn, "I am passionate about helping people reach their potential. To me, success isn't measured by how much money you make, but by the way you impact others on your journey."
Amber says, "I am passionate about my work. This is my time to shine. I am passionate about watching our field employees grow. This market won't look the same today as it will in 30 days and another 30 days after that. I want to be there for our employees and I want our employees to know we are here and are listening. I am passionate about being the best I can be for our employees and for the company."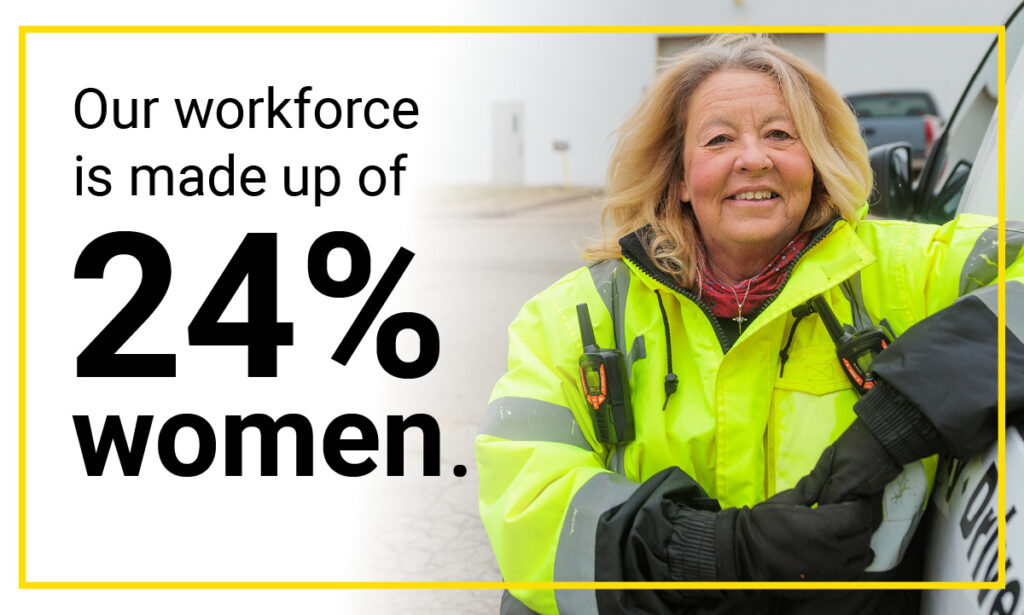 Why Celebrating Women In Construction Matters
Celebrating Women In Construction matters because it helps to break down gender stereotypes about who can work in certain industries. This event shines a light on how far we've come toward including more diversity within our workforce, but it also highlights where we still need improvement when it comes to equal opportunities for everyone involved in the construction industry regardless of gender identity or background. For example, today the Flagger Force team is 24% female. That's a start but can it expand? Celebrating these achievements helps us move forward toward an inclusive future for everyone working within this field to keep our communities moving.
During this week of recognition, we thank Amber, Karen, and Dawn for their energy, effort, and contributions to Flagger Force. And we're also glad to recognize them as the role models they are.
JOIN OUR TEAM!
Interested in working for Flagger Force and helping us to keep our communities moving? Learn more about our open positions and apply today!
Summary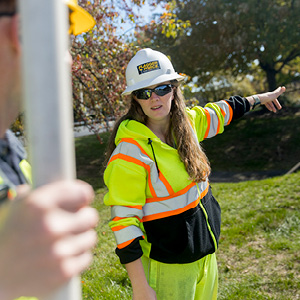 Article Name
Women in Construction: Recognizing Flagger Force Role Models
Description
From architects to engineers to project managers—women in construction are making their mark. Flagger Force is recognizes some of its own role models.
Publisher Name
Publisher Logo