At Flagger Force, nearly 2,000 professionals across 11 states manage over 500 active work zones daily. Creating a connected and integrated team means harnessing the power of technology to manage, empower and educate a diverse and dispersed workforce. As we expand operations, disperse team members to different markets, and leverage our crew-centric work model, communication and connectivity are critical to ensure projects are completed safely, on time, on budget, and to the highest quality standards.
This year, we integrated eduMe, a mobile-based training platform for the deskless workforce, with our employee communications app, In The Zone (ITZ). We call our microlearning platform FF Learn. eduMe powers FF Learn and is key to enhancing our existing training programs to reinforce learning through personalized lessons delivered in a regular, consumable cadence. To date, Flagger Force has a 91 percent voluntary engagement rate with this app, demonstrating that employees are ready to enhance their skill sets and safety knowledge.
Recently, we connected with eduMe's founder and CEO, Jacob Waern, to further discuss training dispersed, deskless teams and the company's mission to provide seamless access to relevant knowledge, enabling individuals to be successful at work. Waern has cemented his mark in the world of technology, as a co-founder of Rocket Internet—a company starting and scaling global internet and tech companies—and was the director of digital ventures at international telecommunications and media company, Millicom. During his time at Millicom, the idea for eduMe was born from his collective experiences observing the difficulties in training globally dispersed deskless teams. Waern oversees the company's mission to provide the deskless workforce with seamless access to relevant knowledge, enabling people to be successful at work.
Hear what he had to say.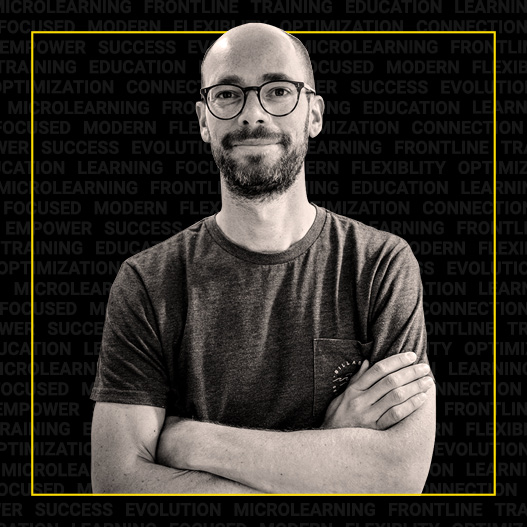 How Does eduMe Define Microlearning?
Jacob: At eduMe, we define microlearning as a way of teaching and delivering content to learners in consumable bursts (approximately three-to-five-minute modules) at the point of need, with a focused and specific learning outcome. The participant is in control of what and when they are learning and can complete their training at a time and place that suits their busy schedule.
With microlearning, we try to replicate the way learners might consume content in their day-to-day lives (e.g., via their social media feeds or a news app notification), making for a learning experience that is more familiar and easily digestible. Condensing large quantities of information into bite-sized training drives better knowledge retention and engagement for learners and gives businesses a better return on investment for their training programs.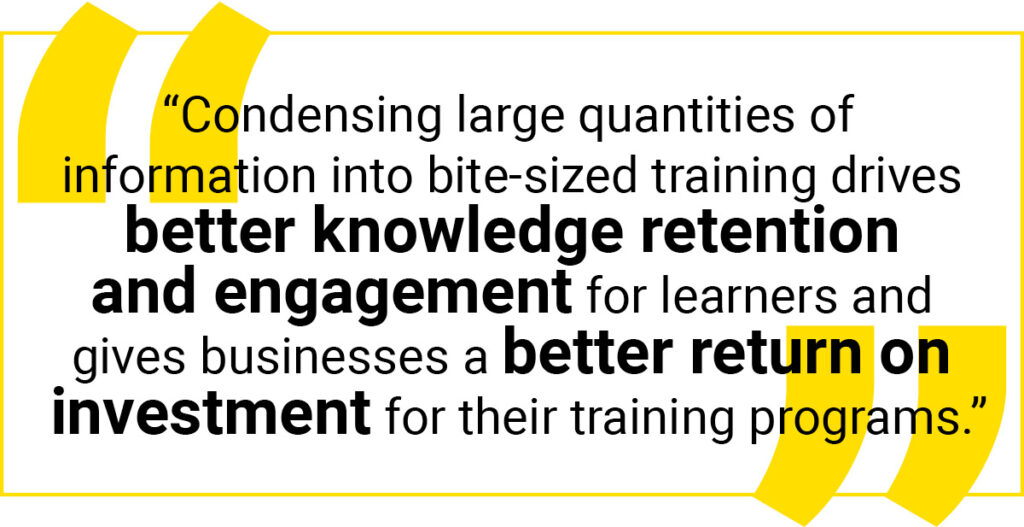 At Flagger Force, the Frontline Workforce Is Very Important to Us. What Sparked Your Interest in Filling This Developmental Need and Catering Your Services Around Them Specifically?
Jacob: Most eLearning tools were designed for the desk-based worker, meaning that the frontline workforce has historically been underserved by learning technology. Often based on outdated learning principles and only accessible via desktop computers, these solutions make it extremely difficult for employees to learn on the go and ultimately fail to engage them with training.
With eduMe, we wanted to fill this developmental need and create a solution which was adapted to the modern frontline workforce (mobile, bite-sized, and seamless) and could empower employees to learn and upskill within the flow of their everyday work. By embedding microlearning content into the tools workers are already using, we enable businesses to deliver relevant knowledge right at the point of need, resulting in a more productive and engaged workforce.
How Have You Seen eduMe's Microlearning Platform Transform the Frontline Workforce?
Jacob: Giving frontline workers one-tap access to information they need, in a highly engaging format, has been game-changing for our clients. We have seen customers across several industries, including traffic control, online food delivery, luxury hospitality, logistics, and more, move the needle on key business metrics thanks to the impact of microlearning. For example, the companies we work with have seen significant reductions in time-to-productivity and vast improvements in performance. New hires can onboard and become productive members of the workforce in less time and are given the tools they need to provide a better service and progress in their careers—both leading to stronger engagement and retention.
Microlearning has also played a part in ensuring the physical safety of our clients' workers and customers. We have not only helped our customers reduce workplace injuries but also enabled them to launch educational initiatives around topics such as racism, LGBTQ+ rights, and community safety.
How Would Your Team Help an Organization Identify If Microlearning Is Right for Them?
Jacob: Microlearning was designed to meet the needs of the modern learner. However, it is also a highly accessible learning format that is easy to create, distribute, and complete. This consumable way of learning is perfect for workers on the go who do not have the time to sit down at a desk (or even access to one). It is also ideal for companies with large, dispersed workforces as it enables them to keep workers updated with information, such as policy changes, and combat feelings of isolation with regular communication and resources.
When a company expresses interest in our solution, our team works with them to identify whether eduMe (and microlearning in general) is viable for them and their workforce, and then explores how eduMe might work best in helping them achieve their specific goals.
Has Microlearning Impacted the Education Industry? If So, How?
Jacob: eduMe does not operate in a traditional educational context, in that our primary users are the antithesis of traditional "students" – they are not at a desk and they often operate in isolation with little time to allocate to learning. However, if we did, we would see microlearning as the counterpart to traditional education and a way to better reinforce and retain longer-form information.
As for the world of work, it was less microlearning that drove this change in the way that we like to learn, and more the technological revolution. The arrival of smartphones and social media apps completely reprogrammed our criteria for content consumption. Now we are expectant of consumer grade tech in all aspects of our lives—and when it comes to training, it is no different. We have grown accustomed to short-form, visually rich, and interactive content. Learning tech that does not meet learners on these terms fails in its purpose—to engage, inform, and upskill. We view microlearning as an evolution of traditional corporate learning methods that was born out of necessity—a reaction to this fundamental change in human behavior.
How Has Technology Changed the Learning Space?
Jacob: Before the arrival of technological innovations, such as eLearning and later mobile learning, businesses mainly relied on in-person training sessions and lengthy handbooks to onboard and upskill their people. Replacing these outdated methods with digital solutions has, of course, saved employers' valuable time and money. Microlearning courses can be produced in 300 percent less time and cost 50 percent less than traditional training courses. However, it also gives them the ability to make learning more personalized to their workforce and ultimately more valuable.
When learning is tailored to workers' specific needs and designed to help them better retain information, it becomes an elevation of their everyday workflow rather than a disruption. Thanks to seamless mobile technology, staff can access information right at the point of need and improve their skills on the job. The result is a more engaging and rewarding experience for learners and higher levels of engagement and retention for employers.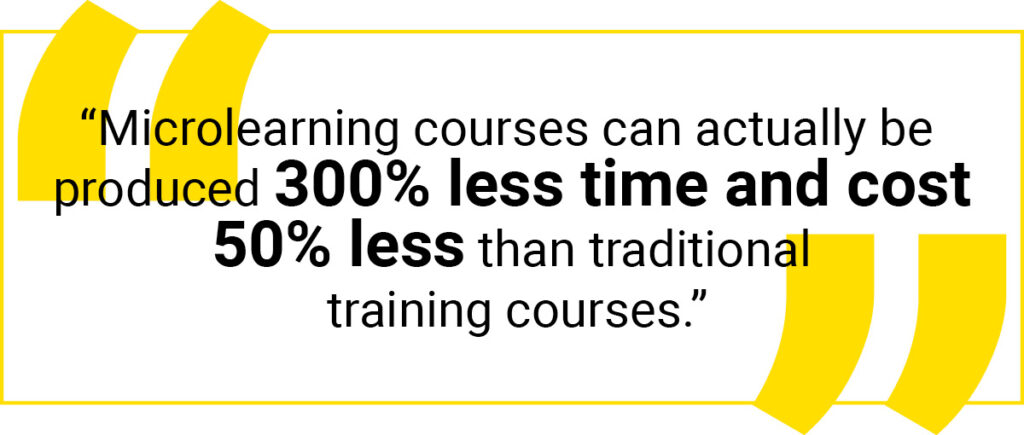 Since eduMe's Launch, How Has It Evolved?
Jacob: When eduMe first started, we were primarily focused on mobile learning—providing access to training through learners' personal devices and enabling them to onboard and upskill anywhere, at any time. After working with some of the world's biggest deskless companies, we soon recognized the need for seamless. It was not enough to simply switch to mobile, we needed to make learning even more accessible by removing the login process entirely. Allowing workers to access training in just one tap via our seamless links has increased completion rates four-fold.
Building upon that seamless technology, we have since evolved to become an embeddable platform. We make the learning experience as frictionless as possible by integrating into existing systems and technology, serving up relevant training right at the point of need.
Where Do You See eduMe And Overall Digital Learning Platforms Evolving in The Future?
Jacob: Customers and their workforce are central to what we build, and we want to enable greater efficiency for them and an enhanced experience for their people. We live in a world of convenience, where ease and accessibility are top priorities. But it is not just about facilitating ease of access to information for the end user but keeping them captivated once they get there and motivating them to re-engage.
Everything we do at eduMe is focused on engagement, accessibility, and efficiency—fitting into learners' everyday workflow and becoming part of their routine. And we plan to keep pushing the boundaries of what is possible. Looking to the future, learning platforms have the opportunity to become all-in-one spaces for workforce knowledge, where workers do not need to go anywhere else to supplement information. And, through innovations like augmented reality (AR), where the need to travel to sites (e.g., to familiarize themselves with a shop floor prior to first shift) is no longer necessary. Anything they might need is at their fingertips.
How Do You Partner with Clients and Those Within Your Industry?
Jacob: The worker lifecycle is complex. There are many stages and processes that need to be optimized and addressed (e.g., onboarding, shift scheduling, training, etc.) and while eduMe speaks to the knowledge component, we are just one piece of the puzzle. Therefore, we integrate with other solutions to provide even more value. We look for partners who can work with our product in a way that simplifies and enriches the lives of mutual customers and their workforce. We currently partner with a wide range of deskless organizations, including on-demand healthcare platforms, transportation, and logistics companies, and even luxury hotel groups, to help them strengthen workforce retention, increase productivity, and maximize return on investment.
When it comes to working with clients, we aim to become an extension of their team. Our customer success team works closely with organizations to understand the challenges they are facing (e.g., high employee turnover, long time-to-productivity, or low sales numbers) and how eduMe can provide the solution.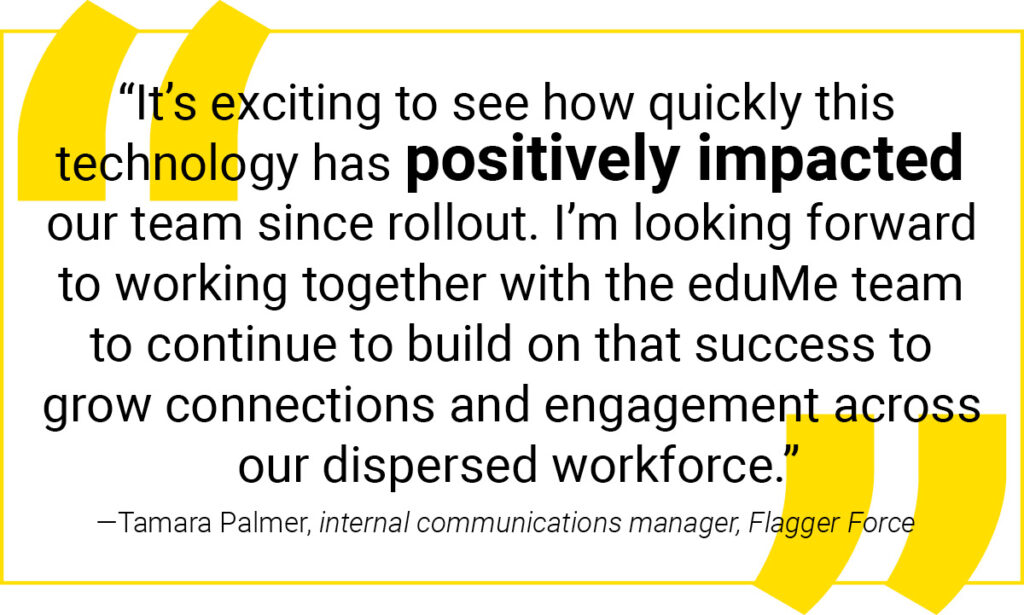 What Are Good Partner Characteristics?
Jacob: At eduMe, we are looking for partners who are proactive and excited to succeed together. We are lucky enough to partner with some of the industry's most forward-thinking and knowledgeable organizations, who are enthusiastic about how we can evolve together and create even more value as partners.
At Flagger Force, we are honored to partner with eduMe to meet our team where they are and deliver meaningful, engaging content that makes an impact. The mobile courses on our internal communications app, ITZ, gamifies safety training and education to make learning fun and possible from any location at any time of day. Through eduMe, our leadership team can access robust, real-time analytics to better understand our workforce's comprehension of different topics and areas of opportunity. eduMe's microlearning platform is a critical component of Flagger Force's technology and communications strategy and is the perfect addition to our safety culture. By taking a proactive approach to integrated safety training and reinforcement, we are driving increases in employee engagement and collaboration, which are critical to our mission of keeping our communities moving safely.
Flagger Force thanks eduMe for making this thoughtful discussion possible. And we thank Jacob Waern for his contributions toward connecting, educating, and empowering dispersed, deskless workforces.
Summary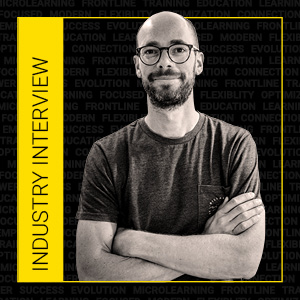 Article Name
Microlearning Technology Empowers Dispersed Teams: An Industry Interview with eduMe
Description
In this industry interview, we connect with eduMe's founder and CEO, Jacob Waern, to discuss microlearning and training dispersed, deskless teams.
Publisher Name
Publisher Logo