When you drive through a work zone, you may not give a second thought to the person directing you, the person in bright yellow clothing holding a stop/slow paddle. Here at Flagger Force, those people are our valued team members, the stewards of our communities who play an important role in keeping you safe and our communities moving, in all weather conditions.
Just like you, they have families and friends to come home to after a long day's work. They're people with families who depend on them, who are the life of the party, and who are working toward something bigger than themselves. We'd like to share a bit about their lives outside of the work zone and introduce you to the person behind the paddle. You may find something in common with them.
MEET CARRIE
Carrie, area supervisor in southeastern Pennsylvania, has been with Flagger Force for four years. Beginning her career as a crew member, she has risen to her current role, connecting with our clients on a daily basis to ensure we are keeping them safe while also providing assistance to our employees with opportunities for growth.
Who she comes home to:
"I come home to my two grandkids, to my dogs and my mom. She's here, too."
Hobbies:
"If I'm not working, I make tumblers for friends and family or create t-shirts for my granddaughter's cheer group. Sometimes I'm running either to cheer practice, baseball practice, football practice, or basketball. We have a whole array of things that we do."
What keeps her at Flagger Force?:
"I like working outside. I enjoy the people that I work with and I like what we do. I know this is going to sound like a cliché, but I do feel like what we do matters—keeping people safe even if they don't see it. They get upset with us sometimes, but we are there to ensure they are safe."
"I enjoy the field. I enjoy the interaction with all the people. It's a little different because there are not a lot of female area supervisors, but we're coming stronger all the time! This job means everything. This is how I support my family. This is how I feed my dogs. I love this job. I really do."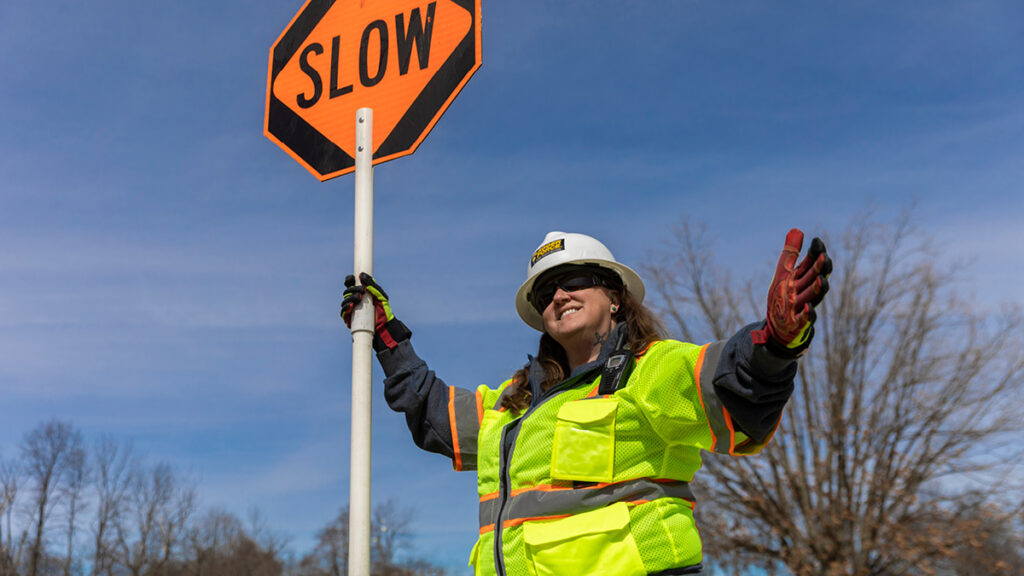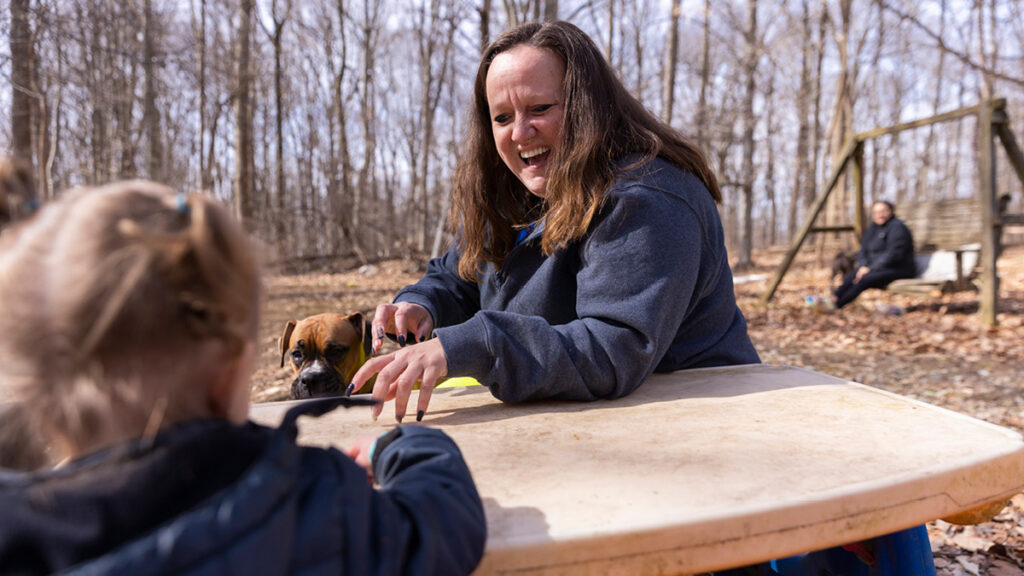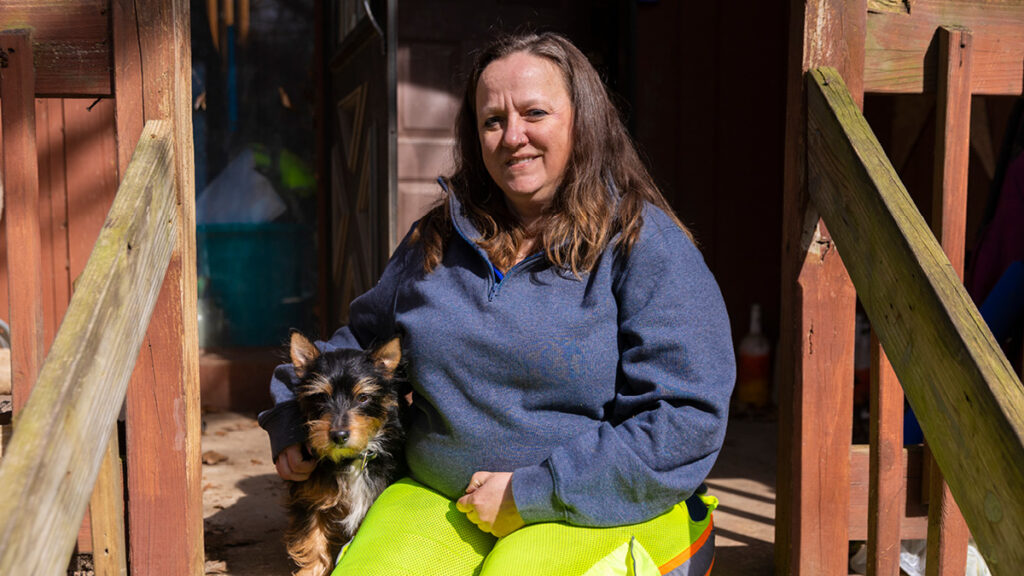 MEET ROBERT
Robert, advanced crew leader in Atlanta, Georgia, has been with Flagger Force for over three years. He's a people person, a father, uncle, brother, and friend. Whether in or out of a work zone, he invests in people and is also an author and relationship coach.
Who he comes home to:
"I stay with my nephews. I come home to my nephews, my sister. It's never a dull moment because I remember when they were babies, and now they're grown men. So, yeah, that's who I come home to. And I enjoy watching my sons play football, growing up. So that's what I really enjoy. I enjoy my family."
Hobbies:
"I'm a small-time YouTuber. Not big time yet, but a small-time YouTuber. I'm a relationship coach. I enjoy making videos. I enjoy watching videos. I like cinema and movies. I love jazz music, but also all types of music."
What keeps him at Flagger Force?:
"Working in the field is challenging. Every day is a new adventure. You don't know what you're going to be faced with. When you get an assignment, the notes could say one thing, but when you get there, it's a totally different thing. So you have to be able to think on the fly and still accommodate the client. Our main thing is client-first and, of course, the safety of the public."
"I'm a people person, and I get to work with people. I love meeting new crew members and asking them their story. So at the end of the day, I do the job because of the people."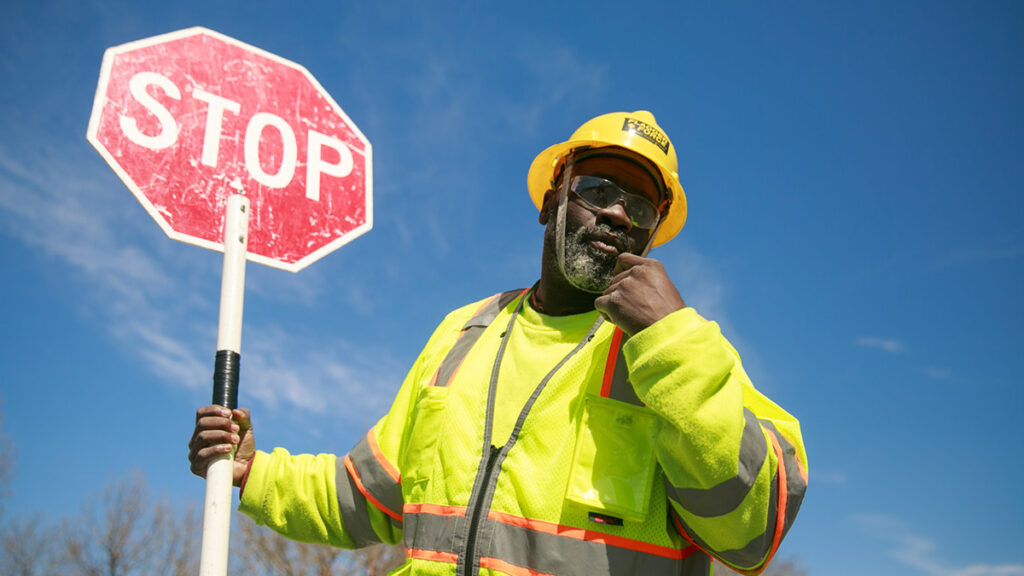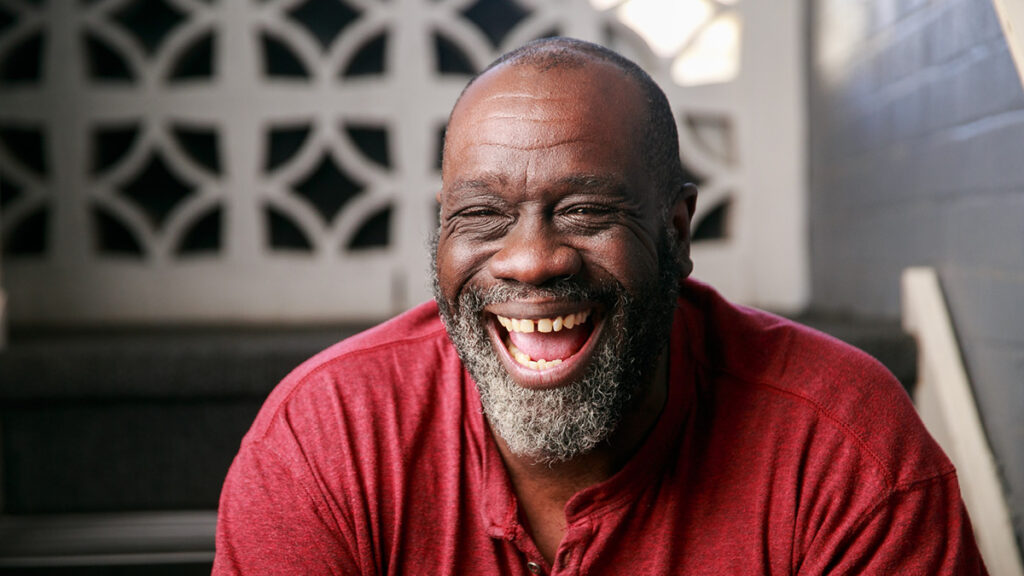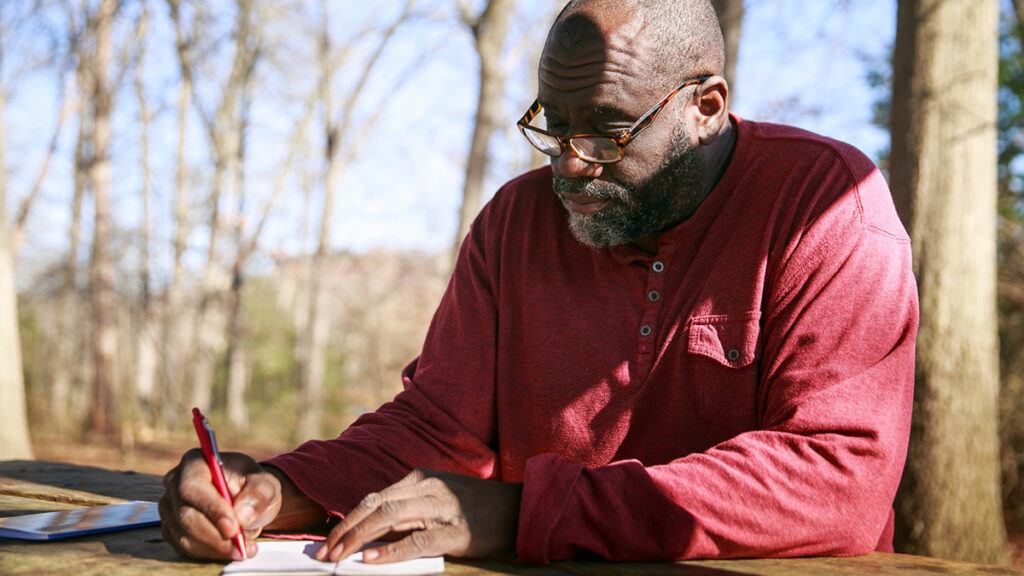 MEET JASON
Jason, area supervisor in Maryland, joined Flagger Force in 2020 but quickly advanced to his current role. He's also a husband and outdoor enthusiast who has interesting hobbies outside of work, including rescuing animals and flying drones.
Who he comes home to:
" I come home to my wife. I've been married 22 years. We have three kittens in our home that we've rescued. We enjoy rescuing the cats and trying to help give them a life too. We also donate money and food to rescue animals."
Hobbies:
"Rescuing kittens, and we're looking into dogs, too. My newest hobby is flying drones, trying to learn how to deal with them and also with the FAA to make sure I'm doing it legally. And then my wife and I also enjoy going off-roading. So there's a lot of outdoor activities that we enjoy."
What keeps him at Flagger Force?:
"I do this job because I enjoy working outside, but I also enjoy working with people and helping them. And if I can go out and get someone home safely at the end of the day, I've completed something that really makes me feel good."
"I would like motorists to know that we are people. We come home to families just like they do and so do our clients, and we want to get them all home safely. So slow down in our areas. Pay attention to what we're asking them to do."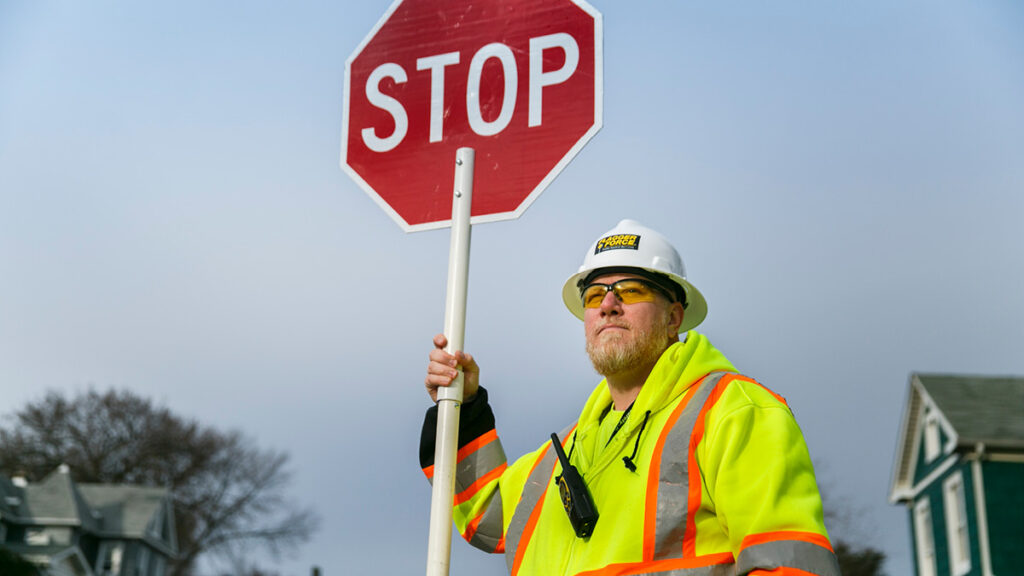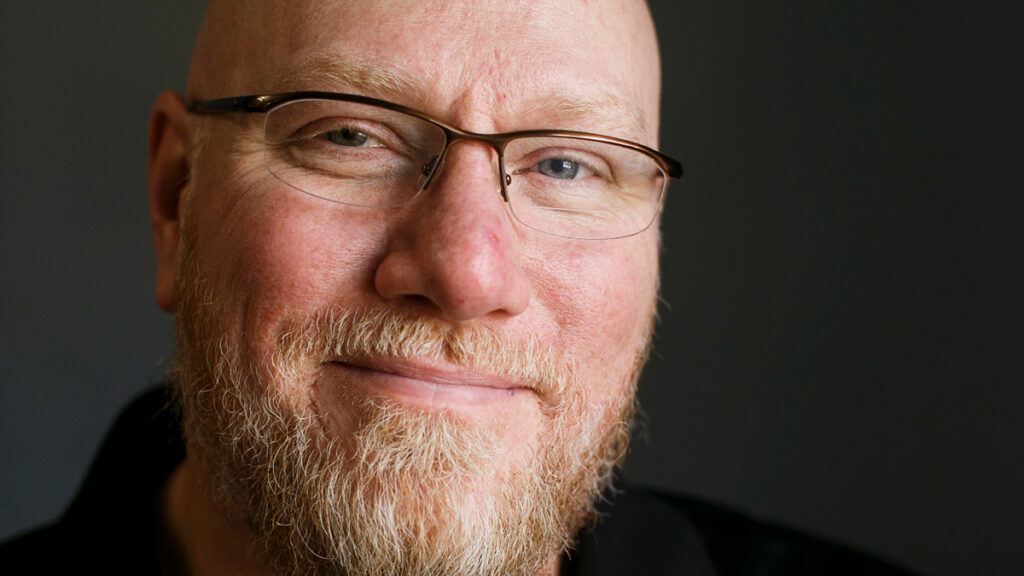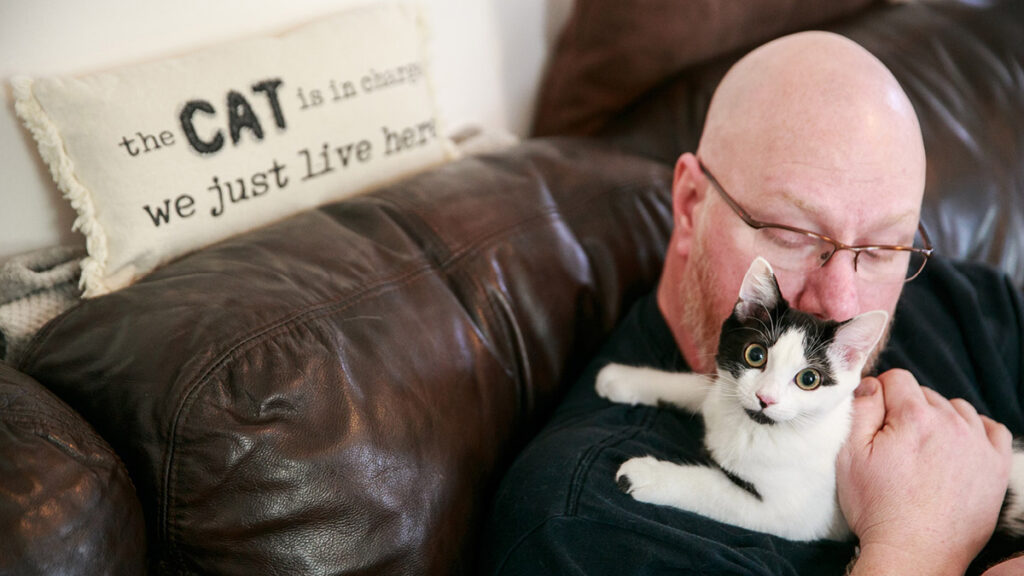 Note: Quotes have been edited for clarity.
Summary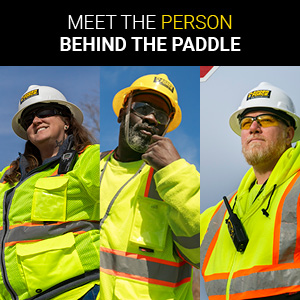 Article Name
Meet Flagger Force Team Members and Hear Who They Come Home To
Description
Driving through a work zone, you may not give a second thought to the person directing you. But like you, they have families to come home to.
Publisher Name
Publisher Logo