The U.S. road system is a dangerous place. According to recent data, our roadways were host to a staggering 6,064,000 highway crashes.1 Road crashes cost the U.S. $230.6 billion per year, or an average of $820 per person.2 You know what else costs $230 billion? The first mission to Mars.3
Auto accidents have been increasing in frequency and severity since 2010. More cars on the road, more distracted driving and traveling at faster speeds are all contributing factors. Commercial fleets are exposed to these perils every day. Companies endure auto liability and damage losses accounting for nearly $20 million annually.4
The direct and indirect expenses of crashes are costly and often avoidable. As an industry leader in safety, Flagger Force knows the value of avoiding accidents, preventing injury, and maintaining the functionality of our fleet. It's why we train all our employees in defensive driving. We use Smith System's driver training because they are recognized as an authority on safe driving and collision avoidance.
Smith System's driver training is an innovative program designed to reduce collisions. First developed in 1952, the Smith System Driver Improvement Institute combines classroom and hands-on instruction in collision-avoidance driver training. "We're the only company that offers real-world, behind-the-wheel training, in everyday traffic," says Nate Douglas, business development manager at Smith System Inc. Two thousand companies across the globe have been trained with Smith System, including more than half of the current Fortune 500 fleets. It's good business to train employees in safe driving tactics. Insurance companies will factor such training into the cost of premiums. Plus, the fewer the claims, the lower the costs.

SMITH SYSTEM'S 5 KEYS TO SAFETY
Key 1. Aim High in Steering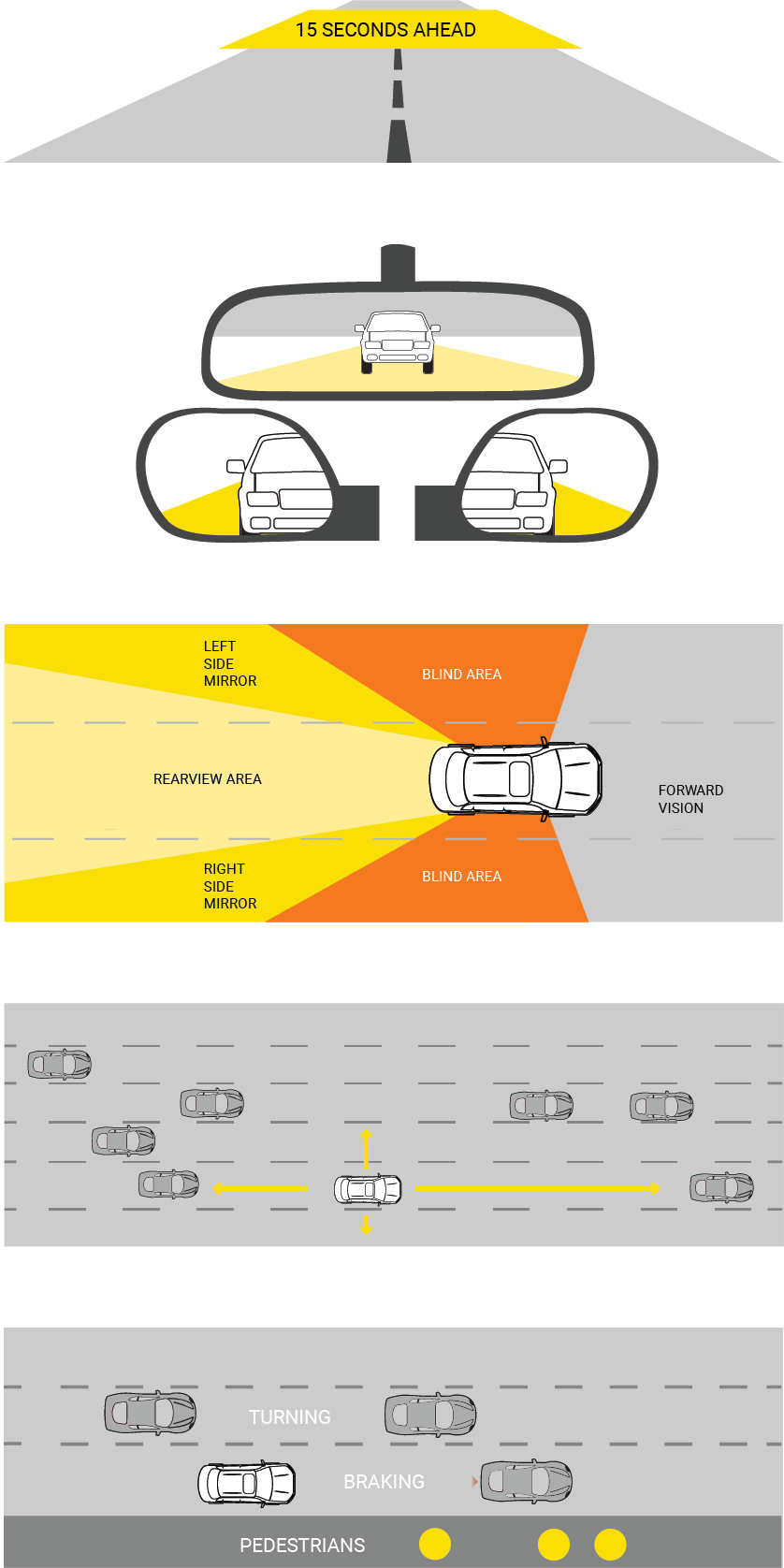 While driving, use the proper 15-second eye lead time. Look ahead to where your vehicle will be 15 seconds into the future. The speed of travel changes the distance, but a good rule of thumb is to look three blocks ahead on surface streets and a half mile ahead on highways.
Key 2. Get the Big Picture
Maintain 360-degree awareness of activity around your vehicle. Do this by checking the rear and side mirrors every 5 to 8 seconds. Avoid obstacles in front of the vehicle by following the car in front you at a distance of at least 4 seconds.

Key 3. Keep Your Eyes Moving
Use your central and peripheral vision along with frequent eye movement to constantly scan your surroundings. In complex areas like intersections, look left, right, and left again. Refrain from staring at one object or attending to distracting devices, such as a mobile phone.
Key 4. Leave Yourself an Out
Drivers can adjust to changes in traffic when they have adequate space. Establish a space cushion on all four sides of the vehicle by establishing the proper following distance and then choosing the lane where the fewest objects can invade your space. Don't get caught up in clusters of traffic.

Key 5. Make Sure They See You
To prevent collisions, alert others to your presence and intentions. Get the attention of others by applying light taps to the horn, flashing the headlights, using the brake lights early to alert drivers behind you, and by always driving with your headlights on.

The future of safe driver training will likely evolve as more fleets adopt technology and truck telematics. Such driver-focused data technologies will help condition drivers to adopt and maintain good driving habits. Further considerations will likely need to account for self-driving cars entering the road space. And while the future of the road looks to be one shared with autonomous vehicles, the fact remains that it is humans' responsibility to keep safety at the front of training, procedure, and operations. Practice safety, walk the talk, keep costs down, and save lives.
1 RITA.DOT.gov/BTS/Sites/RITA.DOT.gov.bts/Files/Publications/National_Transportation_Statistics/HTML/Table_02_03.html
2 ASIRT.org/Initiatives/Informing-Road-Users/Road-Safety-Facts/Road-Crash-Statistics
3 SpaceNews.com/Op-Ed-Mars-for-Only-1-5-Trillion/
4 III.org/Table-Archive/21338
Summary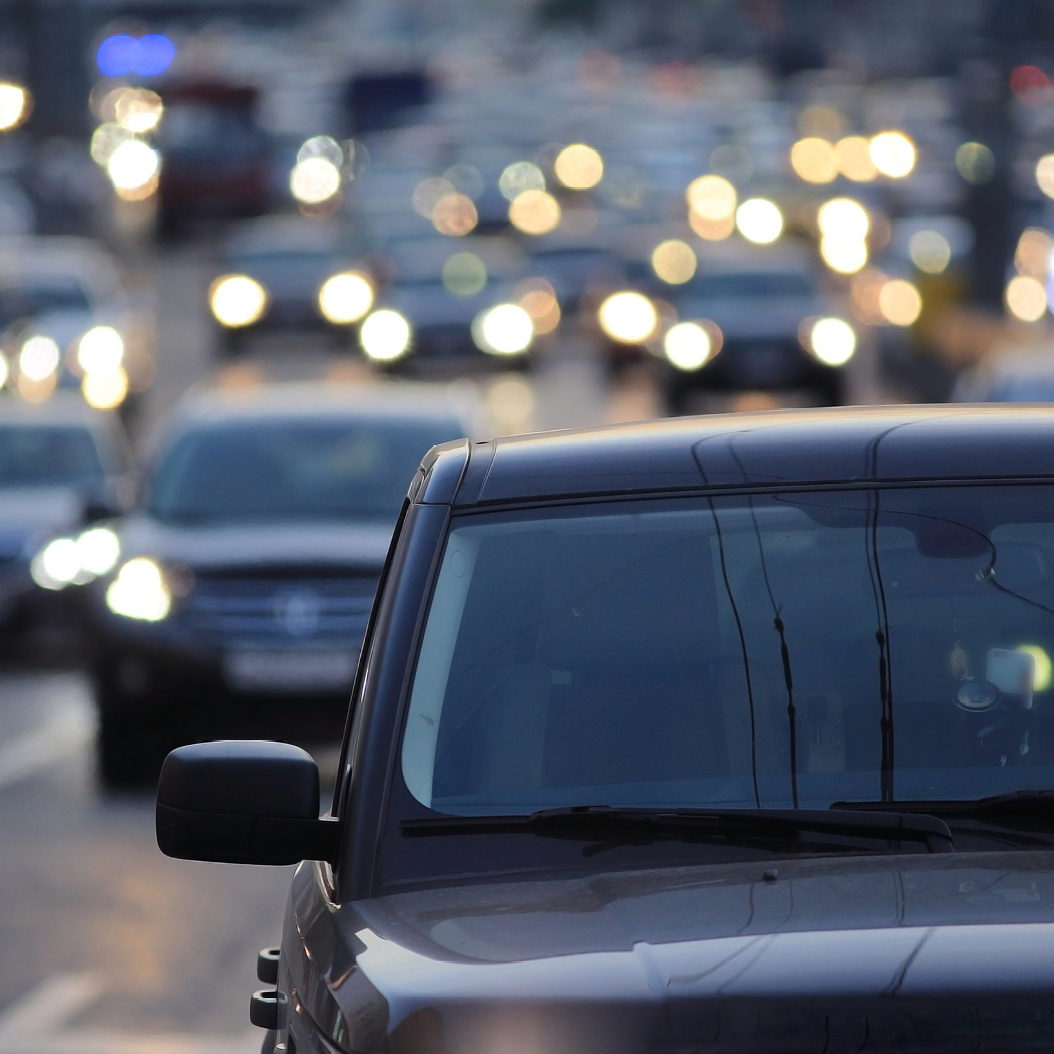 Article Name
It's Costly to Be Careless
Description
The U.S. road system is a dangerous place. According to recent data, our roadways were host to a staggering 6,064,000 highway crashes. Road crashes cost the U.S. $230.6 billion per year, or an average of $820 per person. You know what else costs $230 billion? The first mission to Mars.
Publisher Name
Publisher Logo