Maryland-based field manager (FM) John Rommel left a concrete company in Virginia and joined Flagger Force in 2011. In that time, he's been a big asset to the company, fulfilling brand new roles created exclusively to meet the growing demand of our traffic control services. Learn more about his story.
Flagger Force: Hi John, thanks for meeting with us! Let's talk about your job as field manager. What's a typical day for you?
John: Some days are easier than others, but there's nothing typical about the FM role—you see it all!
Flagger Force: What's your favorite thing about being a field manager?
John: I enjoy getting to know people in the field at all levels. I like learning about them and where they're from. Before I became an FM, I was part of the safety and quality team. I focused more on reviewing setups and didn't have as much opportunity to meet our field employees.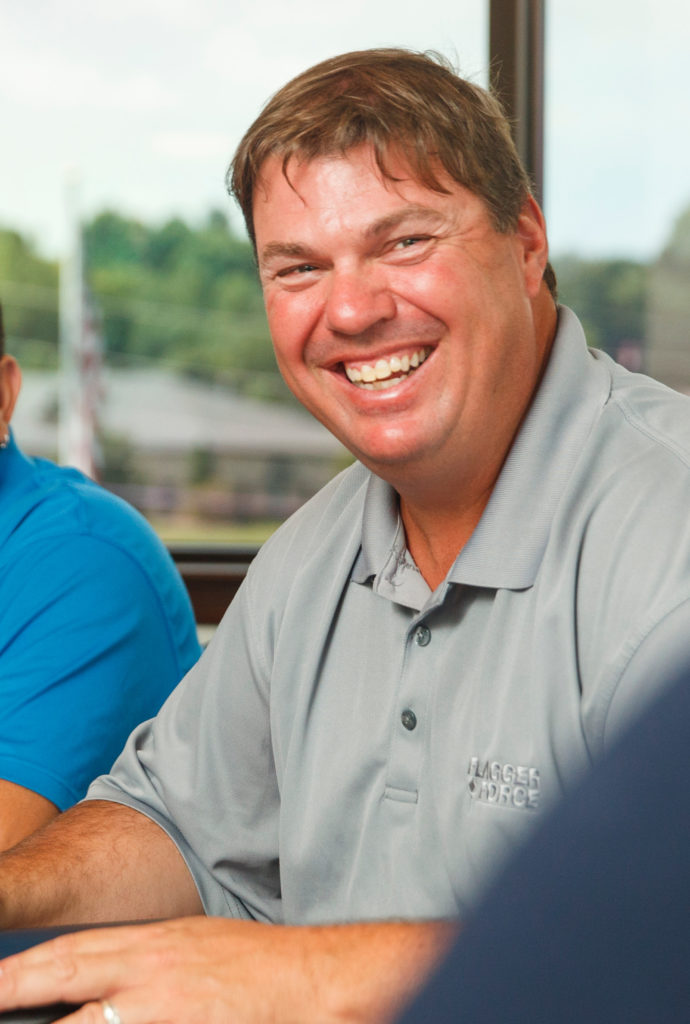 Flagger Force: Our field employees are incredible people. What are the five main job responsibilities of the FM role?
John: Developing people; helping with client issues; working with the OSC to make sure we have enough CMs, CLs, and ACLs to fill orders; building relationships with others from employees to clients; and…lots of meetings!
Flagger Force: Sounds like a pretty demanding yet rewarding position. How long have you been with Flagger Force?
John: It's been almost 9 years.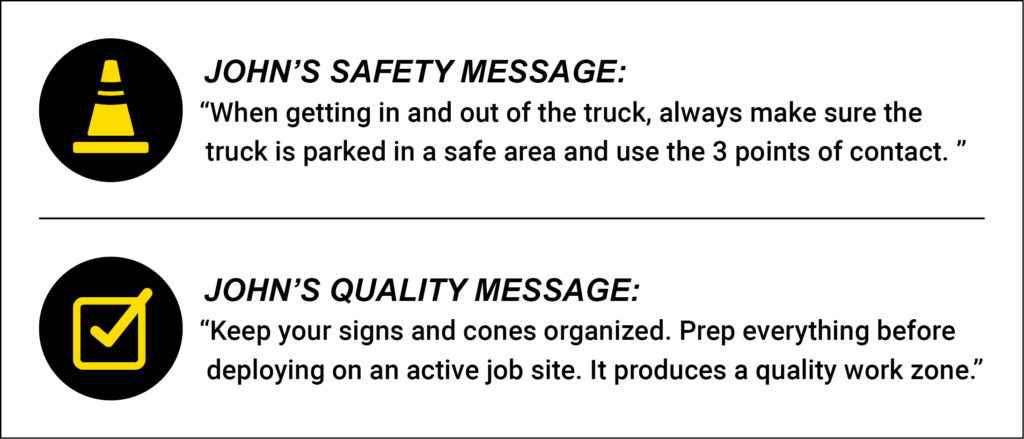 Flagger Force: Soon it will be time for your 10-year anniversary! What made you interested in advancing throughout the company?
John: It seemed to happen naturally and gradually. I would get a call for a class; they'd put me in it, and I worked my way up from crew member into all the field roles. I was asked if I'd be what was then called a field coach. I said sure. They asked if I wanted to be a safety pro; I said sure. I was a safety professional for my longest tenure. After quality was created, I was made an assistant quality manager. Eventually, the assistant quality manager became field manager. That is how I was promoted into my current role. I developed alongside the company in leadership positions as we grew and needed to increase the capabilities of field management.
Flagger Force: That's a nice historical look at our company. Can you explain more about the type of work you do supporting the clients in your market?
John: I attend client meetings to listen to reports about their relationship with us. If the client has any issues, I let them know they can reach out to me. I help clients fill last minute jobs. I research issues and make sure we've taken care of their needs.
Flagger Force: Our company has changed and grown. How have these changes improved our relationships with clients?
John: For starters, we've streamlined operations. Recruitment has done a great job of finding more people and the training department works very hard to get everyone trained and certified. Because we are hiring people who are a good fit for Flagger Force, people who like the job, it makes a difference in the quality of work we do for our clients. They've noticed a difference.
Flagger Force: It's impressive that clients are giving positive feedback. Can you break down your involvement with the Living Classroom program?
John: I work closely with client specialist, Kaylee Morrison. I identify Flagger Force mentors and gather them together for their induction into our workforce development program. Each mentor is different, and I can help pair them with a Living Classrooms person who is a good fit. Kaylee is passionate. She is instrumental to the program and makes it easy to keep track of the people in the program and the logistics. After I set the expectations for mentorship, Sara Meyers, our training supervisor, provides instruction.
Flagger Force: Sounds like good participation and working relationships are secrets to the success of our partnership with Living Classrooms. How often do you visit work zones?
John: Often, and more now than in my previous roles of safety and quality. I start out by going directly to sites in the morning and then make my way into the office. Sometimes I work out in the field all day. When I'm not on site, I take phone calls from our employees, sometimes at all hours of the day and night.
Flagger Force: What do you typically do when you arrive at a work zone?
John: I drive through it first. I take the "eye test"—if everything looks safe, I'm not too concerned about changing things and it's not my first conversation. If it's very unsafe, that becomes our first conversation. It's best when people ask me questions about their setup and then we have a discussion. When I can help make a correction, they are more apt to listen when asking the questions. I always make it a point to talk about safety.
Flagger Force: Safety first! Tell us about one of your earliest Flagger Force memories.
John: The first day! I went out with Gary Clarke on a job and set up the signs. No client showed up and the job was canceled. Another memory was this job with Brian Wieport. The flagging operation had us sending cars around a bend. I was nervous cars were going to be sent around the bend when they shouldn't have been, leading to a collision. It was a long nine-hour day, but everything turned out well.
Flagger Force: What's the best training you've received?
John: Honestly, the books that we read as part of manager training and the Flagger Force book clubs have really helped me in my role and in communicating with others.
More about John Rommel:
Who do you admire most? I look at people as they are. Everyone has good and bad qualities and I always look for the good in people.
If you could meet anyone in history, who would it be? Why stop at one person when I'd rather go back to different time periods. I'd love to time travel and observe life for what it was.
What's the best piece of advice you've been given? Build relationships. It's one of the most important things in life.
Can you describe yourself in one word? Passionate.
Summary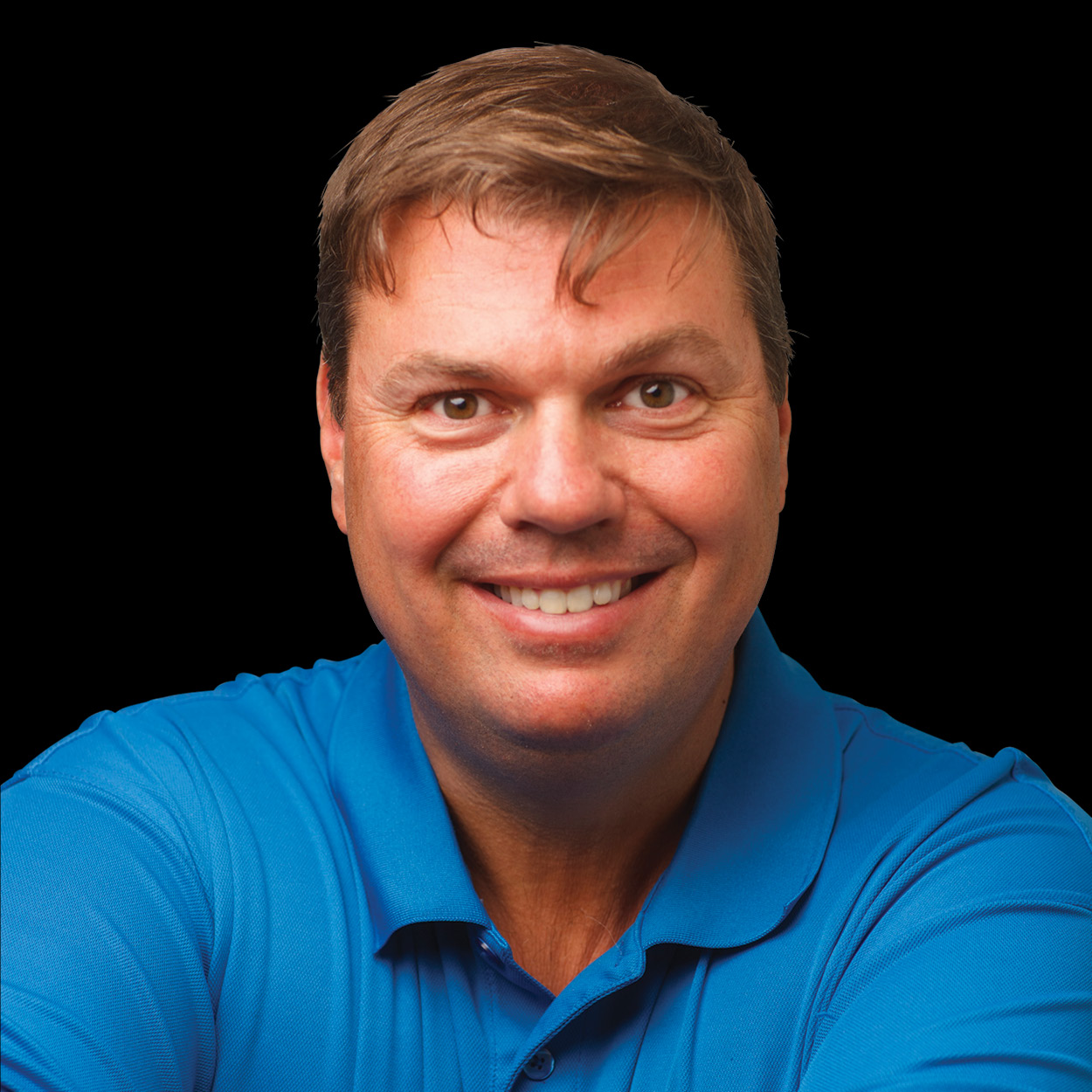 Article Name
Employee Spotlight with John Rommel
Description
Maryland-based field manager (FM) John Rommel left a concrete company in Virginia and joined Flagger Force in 2011. In that time, he's been a big asset to the company, fulfilling brand new roles created exclusively to meet the growing demand of our traffic control services. Learn more about his story.
Publisher Name
Publisher Logo