The field specialist (FS) is a job role added to the field management team in late 2017. Their main responsibility is conducting site visits, coaching, and helping field employees at job sites, but field specialists do a lot more. Get to know FS Elizabeth Williams, who currently canvasses all of Virginia and helps whenever she's needed.
Flagger Force: Hi Elizabeth, it's a pleasure to speak with you. How long have you been with Flagger Force?
Elizabeth: About three and a half years, since October 2015.
Flagger Force: What made you interested in working here?
Elizabeth: The hours were cutting back at my previous job. I decided to apply for things that I never had done before. Here I am and it only took me a week to realize that I really like it.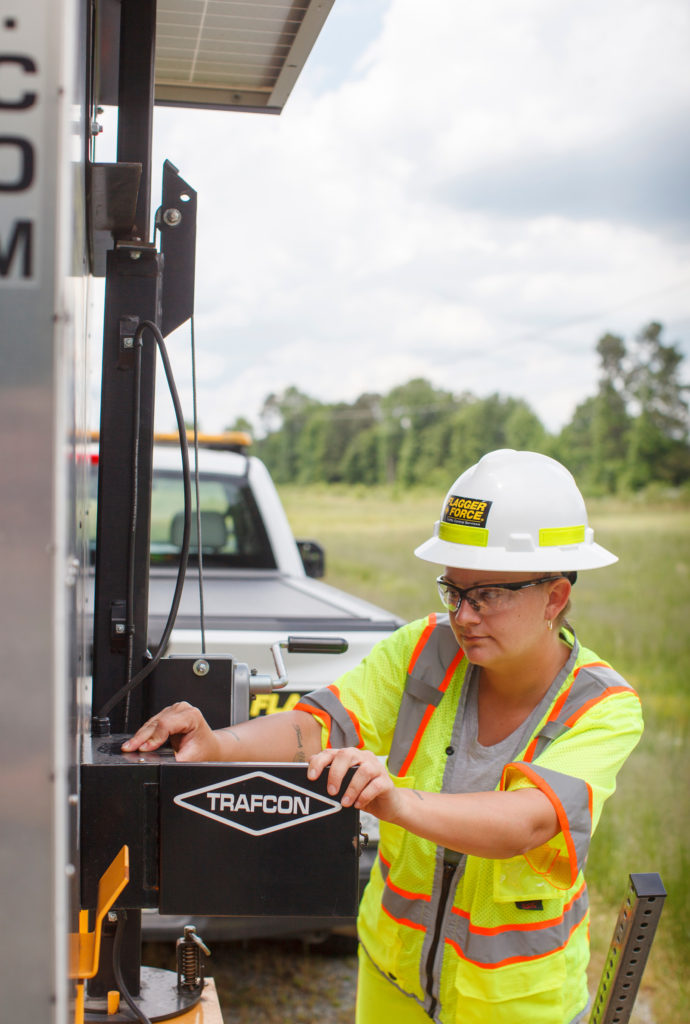 Flagger Force: We're happy to hear that! How long have you been a FS?
Elizabeth: Since August of 2018.
Flagger Force: Outstanding! What do you like best about being a FS?
Elizabeth: I like helping people. When I come to a job site and someone is not completely sure what to do, I like guiding them to understand it so they know exactly what to do when I'm not around. My other favorite thing is working with clients on a pre-construction meeting. When I go out to that job and everything's set up correctly and the client's happy, I'm happy.

Flagger Force: You've held multiple positions at Flagger Force. Tell us about your progress.

Elizabeth: I went from crew member to crew leader to advanced crew leader. Then moved into the office for a while as an operations specialist. In April of 2017, I went back into the field as an ACL. About a year ago I left the company for around four weeks because I had what seemed like a good opportunity that didn't pan out. I came back and applied for the FS position and went through all the crew member training again before officially starting as a FS.
Flagger Force: How has your experience and training helped you when coaching field employees?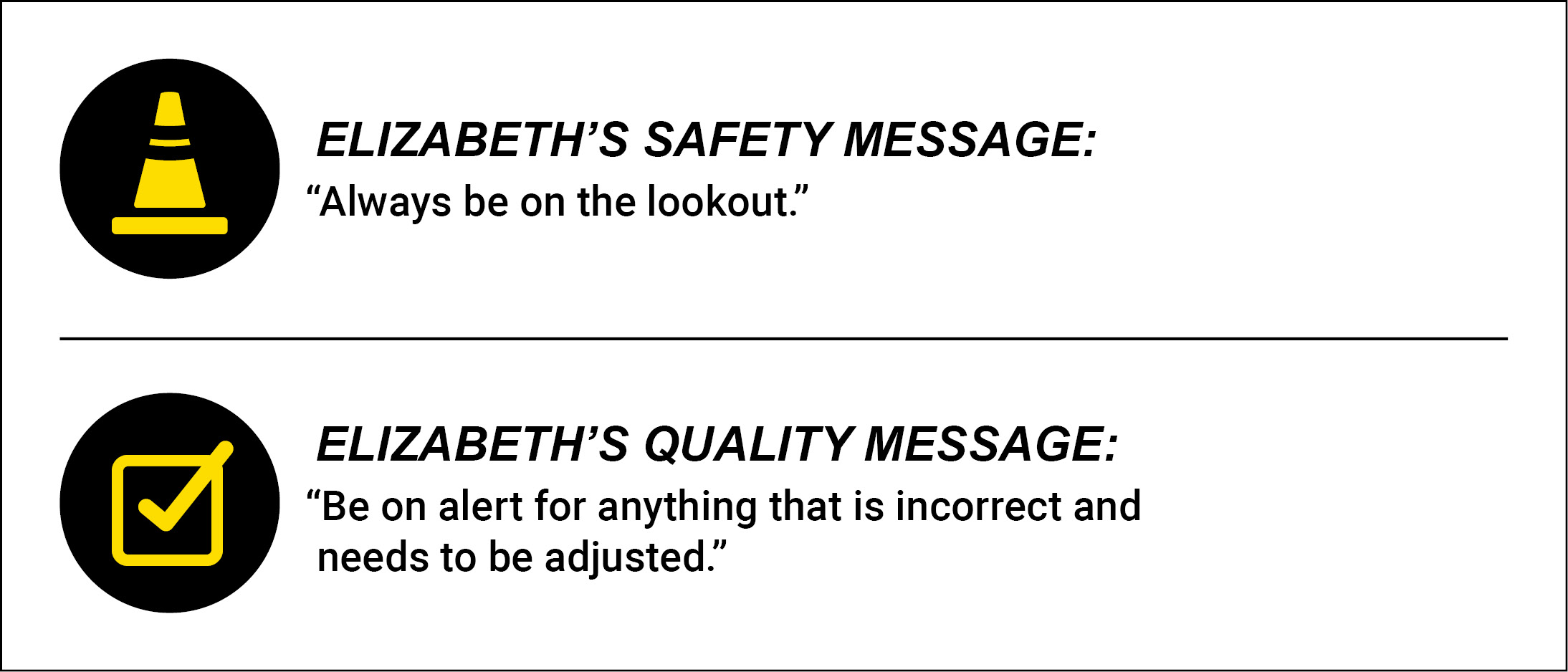 Elizabeth: The ACL class was a big help. The trainers gave us scenarios and we had to figure out exactly how many cones were going to be used in that work zone and all the other details. Using their techniques, I've been at a job site with someone and pulled out the typical book and a notebook. I draw the road and the dots on the line; together we look at the charts and review the typical. We use my calculator and I divide to find the number of skips on the road. And then I'll have them draw out the work zone and go through the exercise.
Flagger Force: Good training! What's a typical day like?
Elizabeth: No day is the same. Some days I head straight to the work zone because I'm on a job. Sometimes jobs get canceled or we get an emergency order and I'm heading one place and have to turn around and go somewhere else.
Flagger Force: Sounds like being flexible is a requirement for the FS job. Do you have a process for setting up pre-cons for clients?
Elizabeth: I meet the client at the location. I make sure I know exactly what kind of work is required and where they'll be working. I drive through the area to check for side roads or off-ramps or other things that need to be taken care of in the planning. I write it all down and finalize the pre-con back at the office.
Flagger Force: Interesting. What do you do next?
Elizabeth: At the office, I pull up the site on Google Maps. Sometimes I take a screenshot of the map and draw stuff on it. Next, I pick out the typicals and the number of crew members and crew leaders needed, equipment, etc. If I have questions, I confer with an area supervisor.
Flagger Force: What's your strategy for coaching a work zone set up?
Elizabeth: I see how everybody's doing. If the site needs a field adjustment, I pose it as a question—"The taper might be a little short, what do you think?" I give them a chance to think about it, because they might have a good reason for the taper length, but I might have a safer way. We talk it through and fix it.
Flagger Force: That's a respectful way to coach. Tell us about a tough day on the job.
Elizabeth: Right after I had become an ACL, I went to downtown Arlington with Verizon and set up my first ever lane shift. The lane shift was through the shared center turn lane. The speed limit was 35 but everybody was doing 90! I used the typical book, set it up, and then quadruple checked everything. But people were doing crazy things. They would stop in the middle of the lane shift and go through the cones into the work zone and cut people off. Others would cut through the cones and start heading into oncoming traffic. All day long I was like, "Oh my God, I'm going to lose my job." Eventually the client came up to me. He just shook his head, laughed, and said, "No, you didn't do anything wrong. It's just Arlington!"
Flagger Force: What a day! After being here for a few years, what do you think about the company's growth?
Elizabeth: It was a little hard to get used to the OSC because we'd spent time building relationships and then it felt a little awkward suddenly talking to people we didn't know. Now it's no trouble to talk with people in the OSC and it's easier to get stuff done. Operations are more organized and there are good rules in place.
Flagger Force: Which shared value do you relate to most?
Elizabeth: The value of integrity. I don't like to cut corners or leave anything out.
Flagger Force: When you're not at Flagger Force, what are you doing?
Elizabeth: I'm with my kids. Wintertime, we're probably doing a lot of sleeping, but in spring, summer, and fall—anything
and everything!
MORE ABOUT ELIZABETH WILLIAMS
Who do you admire most? I admire my daughter because she is 15, and she's got all this "New Age" teenage stuff to deal with. She's a very strong girl. I tell her all the time that I admire her because she is exactly what I always thought in my head I wanted to be but was too shy to be.

If you could meet anyone in history, who would it be? Bob Marley. He's just happy; good vibes; free-spirited.

What's the best piece of advice you have been given? Mom always told me, "just do what's going to make you happy. Don't worry about what other people think."

Can you describe yourself in one word? Determined and driven.
Summary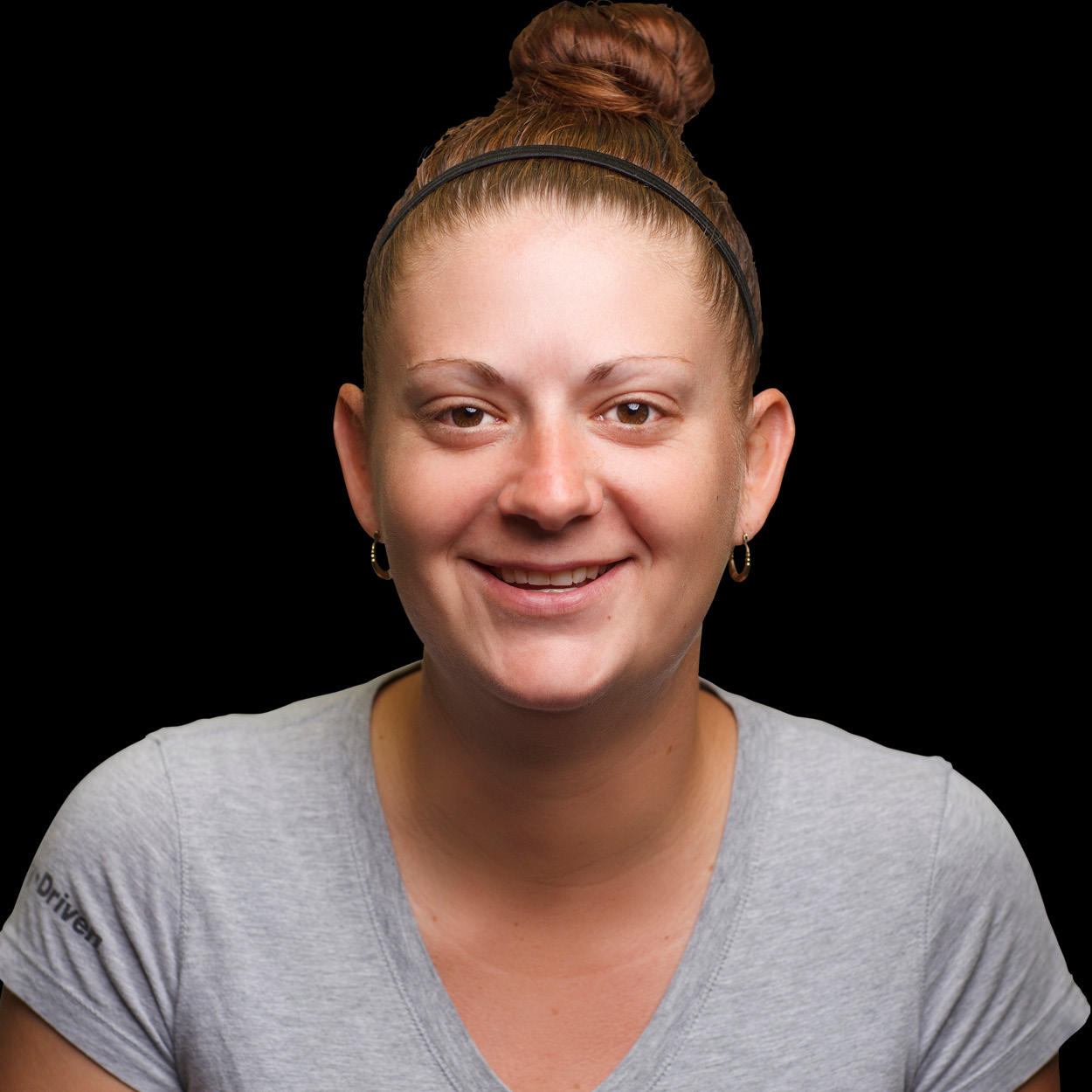 Article Name
Employee Spotlight with Elizabeth Williams
Description
Meet Elizabeth Williams, a field specialist (FS) from Virginia. Employed with Flagger Force for three and a half years, she spends her days canvassing all of Virginia, helping whenever and wherever she is needed. Read more about Elizabeth and what the field specialist position entails.
Publisher Name
Publisher Logo