Dan Jolly is the client services supervisor, AM Response, working from the Operations Services Center on the Corporate Campus in Hummelstown, Pennsylvania. He's a part of the cheerful team moving and grooving through the pre-dawn hours to get Flagger Force rolling each morning. Dan is a triathlete, husband, father, and food connoisseur, and Flagger Force's employee spotlight.
Flagger Force: Hi Dan, thanks for joining us today! You've been with us for close to five years, most recently in your new role as the AM response team's client services supervisor. Describe a typical day.
Dan: No day is the same; the tasks we do are the same, but every day presents a new opportunity to help a client for a greater end result.
Flagger Force: Tell us more about your job.
Dan: It's different from what I did in dispatching and is exciting. I like coming to work each day and helping set my team and field employees up for success. Our team assists with taking calls and servicing orders specific to the needs and challenges presented in the early morning.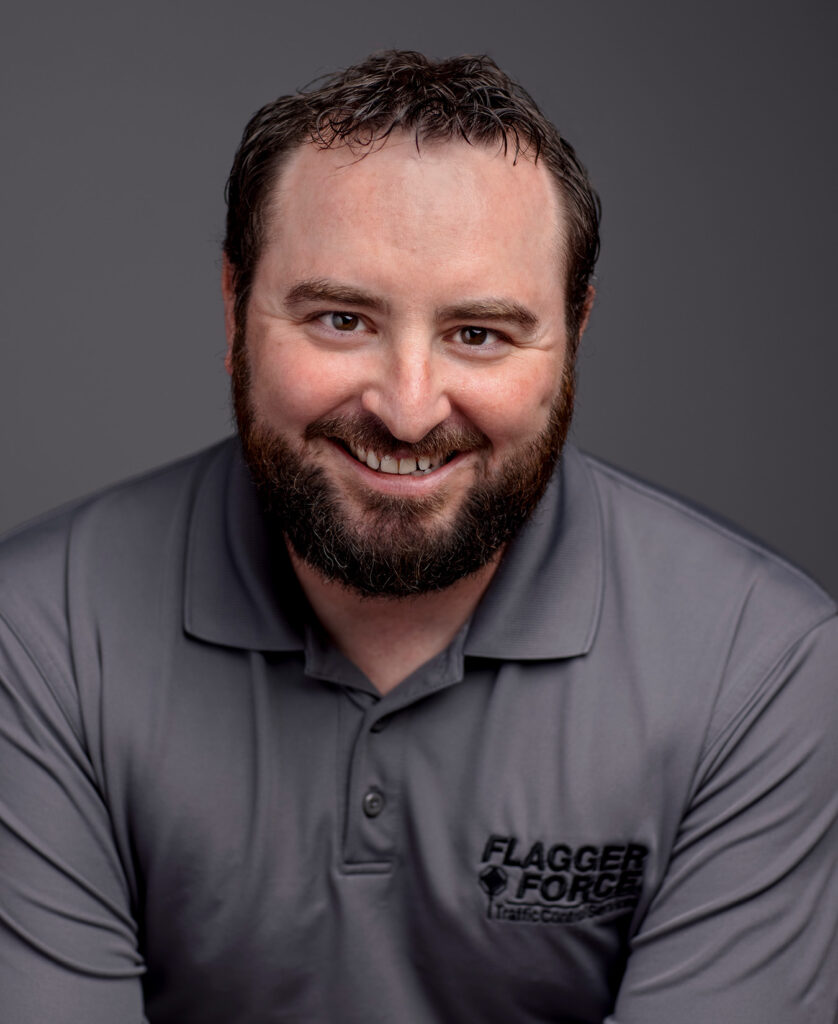 Flagger Force: Do you help clients and take their phone calls?
Dan: Yes, clients call in for assistance with ordering issues, modifying orders, canceling orders, changing addresses, or placing new orders and my team and I will provide the service they need.
Flagger Force: What about field employees?
Dan: When field employees call in, we assist with anything related to the job they are on that day. If their call is unrelated to the job at hand, or is best answered by another department, we direct them to the best resource.
Flagger Force: What are other ways the AM response team helps field employees?
Dan: We want to make sure we get them hours and money in their pockets but get them home safely. Also, put them on jobs that are sensible for them to go to.
Flagger Force: Helping everyone that calls in makes you a jack-of-all-trades.
Dan: Kind of; yes. We help by understanding the caller's needs and assisting or directing them to the correct resource, which means we need to know a lot about a lot.
Flagger Force: What is it that made you interested in Flagger Force?
Dan: It's a young company that showed continual growth.
Flagger Force: How did you come to that conclusion?
Dan: As I was looking for a new job, I came across Flagger Force and I looked into it. It was less than 20 years old and it was plain to see that it had a strong growth pattern.
Flagger Force: Sounds like you take seriously, your future with a company. What were you doing before Flagger Force?
Dan: I worked for Dupont in Delaware, in the logistics of shipping bulk chemicals for farming. We would arrange the gallons per chemicals to go to specific farms, determining the best and most direct route to have the product delivered.
Flagger Force: You were working within the supply chain. Seems you may be using the skills from that job in your current role at Flagger Force. Let's go back to when you started with us. Where were you working?
Dan: I started at the King of Prussia, Pennsylvania facility as a dispatcher, expeditiously getting employees assigned to jobs. I worked at that location for about a year and a half.
Flagger Force: What made you choose to join the Operations Services Center (OSC)? You had to relocate your family and move to central Pennsylvania for the job.
Dan: Simply put, there was more opportunity for growth in this area and within the company. Being located on the campus with the corporate office means there are other avenues for progress and you'll be able to communicate better with other departments. I wanted to work where operations would have the largest role and that would ultimately be the OSC.
Flagger Force: Do you think employees benefit from having a consolidated operations center?
Dan: I do feel employees are benefiting. You get a consistent message across the board. We continuously review and refresh our policies with our operations teams so everyone can keep providing consistent and correct information. Plus, having all the dispatchers in the same building makes it easier to plan for big jobs, especially when pulling people from different markets. You just walk over and have a conversation about it.
Flagger Force: How does your team manage the morning efforts of back-filling open orders for the day?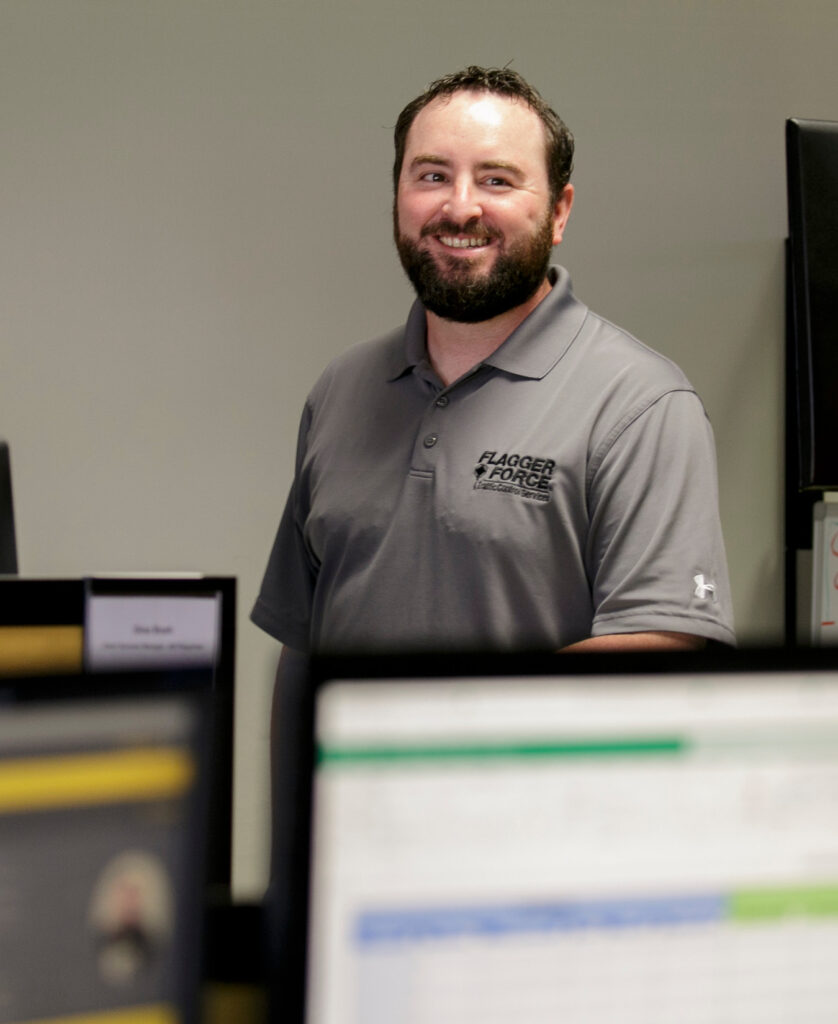 Dan: We literally break it down to one order at a time. We work close with field leadership during this time. We also work closely with ACLs, CLs, and CMs, on the phone and strive to match them as the right fit for an open job. We do this until we backfill as many open orders as possible.
Flagger Force: Do you use our In The Zone (ITZ) internal communications app for your job?
Dan: Yes, we do use ITZ. AM response posts mainly for emergency jobs or jobs that are on the fringes and hard to fill. We post and wait for the comments to come in. It's been a great tool for emergency work.
Flagger Force: Professional development is encouraged at our company. What are some ways you and your team learn and grow?
Dan: I want to see everyone on our team move up or into a role where they'll be able to lead others. Our team participates in Flagger Force book clubs. We've read Crucial Conversations so far and plan on reading Crucial Accountability next. We view TED talks, read articles, and listen to podcasts and then discuss them in our team meetings. We also shadow other departments.
Flagger Force: What is your favorite part of your job?
Dan: Setting people up for success is absolutely my favorite part. I have a team that is strong and confident and I enjoy helping them get to where they need to go.
Flagger Force: When you're not at Flagger Force, what are you doing?
Dan: I'm hanging out with family and friends and trying to exercise here and there. My wife and I spend a lot of time at my son Holden's soccer practices and games.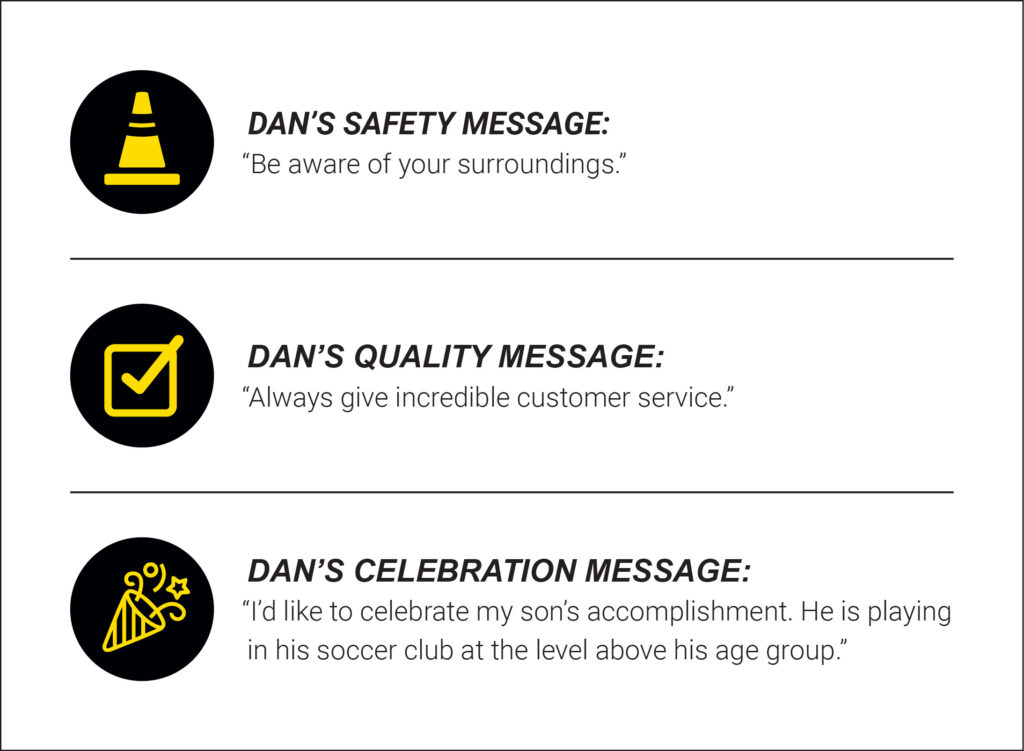 More About Dan:
Who do you admire most?
My grandpop and my dad.
If you could meet anyone in history who would it be?
It's controversial, but I'd like to meet Lance Armstrong and Steve Prefontaine.
What's the best piece of advice you been given?
Attitude is the littlest thing that makes the biggest difference.
Describe yourself in one word.
Driven.
How does being awarded the employee spotlight title make you feel? What does it mean for you?
It's humbling and I'm grateful, but there are so many other people in this organization that this title could have gone to. We have so many great field leaders and employees.
Join our team!
Interested in working for Flagger Force and helping us to keep our communities moving? Learn more about our open positions and apply today!
Summary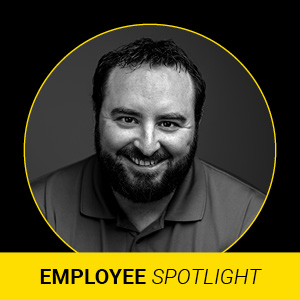 Article Name
Employee Spotlight with Dan Jolly
Description
Dan Jolly, client services supervisor, AM Response, is a triathlete, husband, dad, food connoisseur, and Flagger Force's Employee Spotlight.
Publisher Name
Publisher Logo