When you think of small towns, you might associate them with kids on bikes, a slower pace of life, and quiet streets. You probably don't think of cutting-edge technology. Maybe that's why the people of Marysville, Ohio were so excited when they learned that they had been chosen to be one of the first fully connected cities in America. Located about 20 miles northwest of Columbus, the town of 24,000 citizens contains just 27 traffic signals. But the town's small scale was one of the most appealing features to the project's planners. Marysville provides the controlled scale needed to launch the comprehensive program.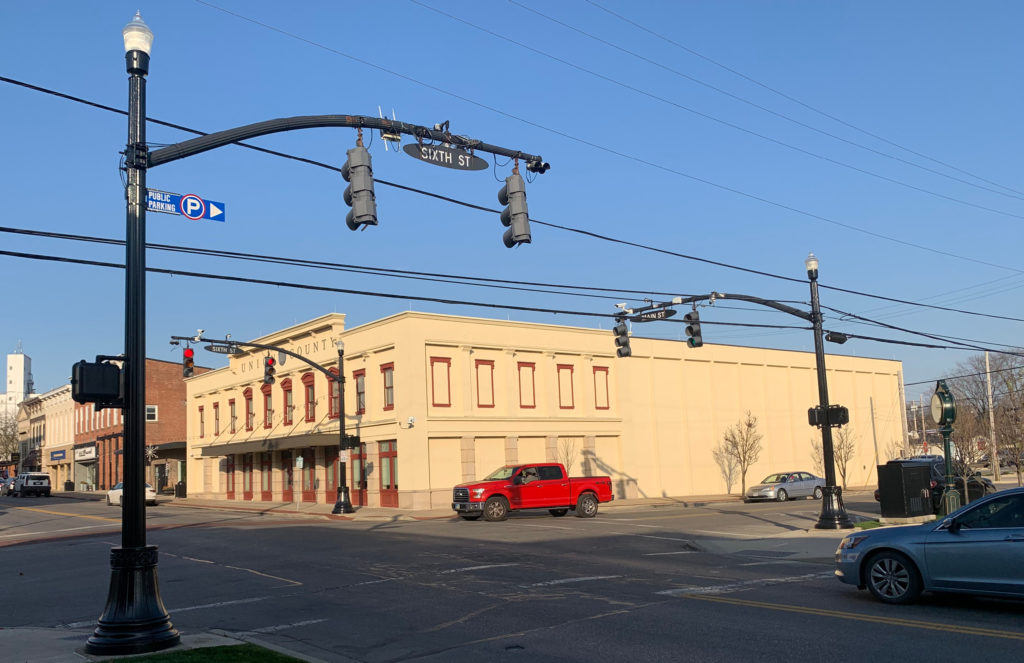 What is a Connected City?
Marysville provides a range of connected vehicles. Hundreds of citizens have volunteered to have On-Board Units (OBUs) installed in their vehicles. Forty public safety vehicles, such as police cars, ambulances, and fire trucks, will also be outfitted with the OBUs. All of Marysville's traffic signals have been equipped with Dedicated Short Range Communication (DSRC) radios to be used as Road Side Units (RSUs). These RSUs deliver signal-phase and timing data and other safety messages to vehicles that have been outfitted with OBUs. The private citizen OBU deployment portion of this project is scheduled to begin in early 2021, with a completion date some time in 2023.
With these systems in place, Marysville is transformed into a real-world laboratory where public and private interests can develop and test Vehicle-to-Vehicle (V-V) and Vehicle-to-Infrastructure (V-I) technology.
These Innovations are Part of the Smart Belt Coalition
Marysville's connected city initiative is made possible through a tri-state investment from the Smart Belt Coalition. This organization brings together leaders to support vehicle technology in Ohio, Michigan, and Pennsylvania. According to a press release issued on January 17, 2017, the goal of the Smart Belt Coalition is "to support research, testing, policy, funding pursuits, and deployment, as well as share data and provide unique opportunities for private-sector testers."
While the coalition is publicly funded, it's no coincidence that this effort is happening in a region famous for its concentration of auto industry headquarters and manufacturing facilities. The Smart Belt was also created to share information with industry leaders. Manufacturers can participate in and even commission tests that help the American auto industry.
A Hands-On Approach
Mike Andrako is the former public service director of Marysville who helped launch the initiative by retrofitting all 27 of the city's traffic signals with sophisticated communication equipment provided by the Smart Belt Coalition. "These devices are able to send signals that can tell drivers outfitted with OBUs when the light will turn, notify them of hazards in the road, or tell them about other things to watch for up ahead."
Setting up such a comprehensive test usually requires public buy-in and cooperation. Jeremy Hoyt, city engineer, says this hasn't been an issue in Marysville. "Until the community understood what we're doing, people here were apprehensive. That's why we usually start conversations by explaining the difference between an automated vehicle and a connected vehicle," he adds. "An automated vehicle has sensors that detect the environment. The driver of the vehicle, or sometimes the vehicle itself, is able to make decisions based on what those sensors see.
"However, the connected vehicles we're using," Hoyt explains, "use connections to something else, whether it's another vehicle or infrastructure. And that connection gives the driver or the vehicle itself more information. The wireless connection is the key difference between the two technologies."
Hoyt adds, "If you have an OBU installed in your vehicle, it just gives you more information, basically issuing a warning or some kind of indication of what's ahead, so the driver can make better choices."
Hoyt also notes, "When people in town began to understand that the project will really be about just delivering more information, they were no longer concerned that they might be driving next to an automated vehicle with no person in it. A lot of them are getting excited about the tests and want to get an OBU on their vehicle so they can be part of it.
"Having the ability to test this kind of technology in a real city is important," he notes. "What might work on a test track may happen differently when buildings, other vehicles, and pedestrians are involved. This initiative will bring things to light that may have been missed at a test track. This real-world environment will provide real life experiences. We will be able to study and ultimately make our systems function better and provide a safer, improved commute for vehicles and pedestrians."
Marysville has Become a Testing Ground for Innovation
Hoyt emphasized that the primary objective of the initiative is to provide a site that allows organizations to test connected devices and their impact on traffic and safety. "We've created an environment where companies can come and test in a real-world scenario," he says, "so teams can advance the technology to the point where it can become common on vehicles coming off the assembly line."
"Most of our signals are outfitted and we've had some outside companies come in and test using our setup," Hoyt notes, "and we're going to continue to grow that."
As Marysville team members continue to work on improving procedures and protocol for dedicated short-range communications, this small Ohio town may become a model for other cities that want to become 100% compliant with dedicated short-range communication.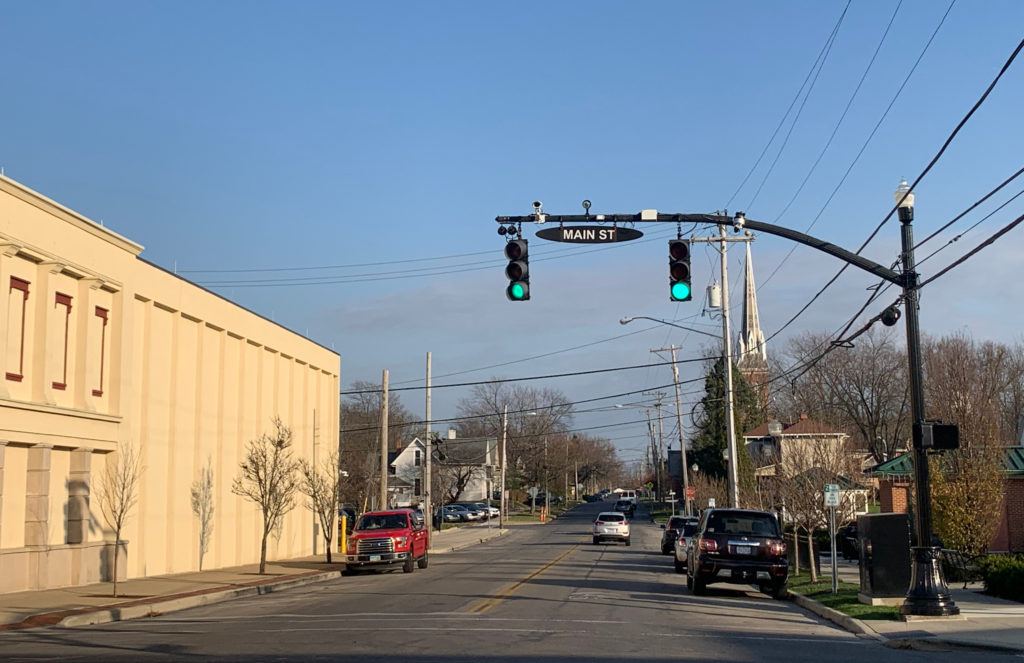 Contact Us
Want to collaborate with us? Have a content idea? Reach out—we look forward to partnering with you to keep our communities moving.
Summary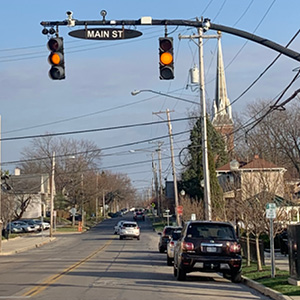 Article Name
Connected Vehicle Traffic Innovation Comes to Main Street
Description
Marysville provides a range of connected vehicles and a perfect small town scale to test a fully connected city—one of the first in America.
Publisher Name
Publisher Logo