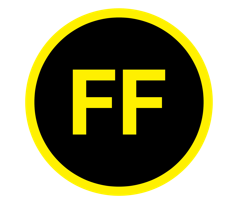 HARRISBURG, PENNSYLVANIA (January 28, 2020) – Flagger Force Traffic Control Services was named a finalist in the mobile app category for the Ragan Employee Communications Award for its internal communications platform, In The Zone (ITZ). The ITZ mobile app has enabled Flagger Force's 1,700 field and corporate employees to better connect across all seven states the company serves. It also provides employees with important daily updates and safety policies. Ragan's employee communications awards recognize organizations for their innovative employee communications campaigns and best practices. Official winners will be announced on Friday, February 28, 2020, in New York, New York.
"I couldn't be prouder of our internal communications team and the work they have done to help implement and execute this invaluable resource for our company," said Mike Doner, president, and CEO of Flagger Force, "We have been in business for more than 18 years and it is important that we take our company into a new decade by leveraging modern technology to continue being the industry leader we have been since our founding. Flagger Force is honored to be recognized by Ragan Communications for our work."
Since the launch of ITZ in the summer of 2019, the app has generated 18,967 posts and an 80% employee adoption rate. Before the launch of ITZ, the company was facing a significant communication challenge between field and office staff.
Flagger Force partnered with Beekeeper AG, based in Switzerland, to provide a secure employee app that can be optimized for remote employees.
"ITZ has provided us with the ability to have real-time communication with our field employees," said Shawn Fahey, safety manager at Flagger Force, "The ITZ app features dedicated content for employees that fit their needs, answer their questions, and allow easy access to pertinent documents, weblinks, and resources critical to their daily work. By using this technology, we have enhanced our safety culture by keeping an open dialogue based on immediate feedback from our crews in the field."
Flagger Force and the other finalists will be recognized at an awards luncheon on Friday, February 28, 2020, when the formal winners for each of the 42 categories will be revealed. To view a finalist list or to learn more about the award, visit Ragan's website.
-30-
Flagger Force Traffic Control Services® is recognized as an industry leader in temporary traffic control. In 2002, the company was founded by entrepreneurs with a handful of employees; one pickup truck; and the signs, stands, and cones needed to control traffic in a work zone. Today, Flagger Force establishes safe work zones with a fleet of approximately 1,000 trucks and 1,700 full-time employees. Their quality and safety standards have been embraced by industry stakeholders and has allowed them to continuously expand their geographic reach. Flagger Force is headquartered in Hummelstown, Pennsylvania and has the resources and expertise to help support our nation's infrastructure, utilities, and other service industries—providing career opportunities throughout their footprint.