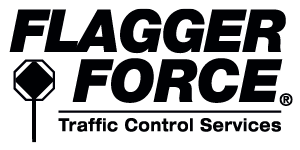 Flagger Force, an industry-leader in temporary traffic control services, has reached a milestone this September, celebrating 15 years in business. Founded in 2002, the company establishes more than 500 work zones daily across the eastern United States and has always had a clear mission – to make a difference in the communities in which they serve.
"We credit our continued success to the dedication and hard work of our more than 1,600 employees," said Mike Doner, executive vice president, chief operating officer, and co-founder. "Controlling work zones is a dangerous business, and from our founding we focused on providing training programs significantly above the minimum requirements. In 2013, consolidated our focused professional training into our unique Flagger Force Academy, which provides our traffic control professionals the industry leading training and knowledge needed to keep our communities safe. It's an important part of our culture."
Over the past 15 years, Flagger Force has launched a proprietary software program to prioritize dispatching services for clients virtually all the utility leaders. The company has also expanded their services to states such as Virginia – opening four facilities in Virginia in 2015.
Flagger Force continues to be very active in supporting work zone safety initiatives including the annual National Work Zone Awareness Week. With an eye to the future, the company will continue to look for ways to strengthen its leadership position in the industry with work zone safety and helping to build a safer community.
-30-
About Flagger Force
Flagger Force® is recognized as an industry leading, short-term traffic control company in the eastern United States. The company was founded in 2002 by entrepreneurs with a handful of employees; one pickup truck; and the equipment needed to control traffic. Today, Flagger Force establishes safe work zones with its crew centric model with an employee base of 1,900 full-time professionals. Their safety standards are embraced by industry stakeholders and allow them to continuously expand their geographic reach. Flagger Force has the best-in-class resources and expertise to help support the nation's infrastructure, utilities, and other service industries. For more information, visit FlaggerForce.com.