Sara Meyers never imagined herself training, teaching, or doing a job that involved public speaking. But, working for Flagger Force, she finds herself doing just that and more. Read on to learn about this Baltimore native and lead instructor for the Maryland market.
Flagger Force: You've been with Flagger Force for four years, and an instructor for two and a half. What is a typical day like for you? Is there a typical day?
Sara Meyers: There is no typical day as an instructor. I honestly could teach every class, every single day, but it's going to be different every single time. You have different people, different personalities, different ways of teaching different people. I can tell you that this is no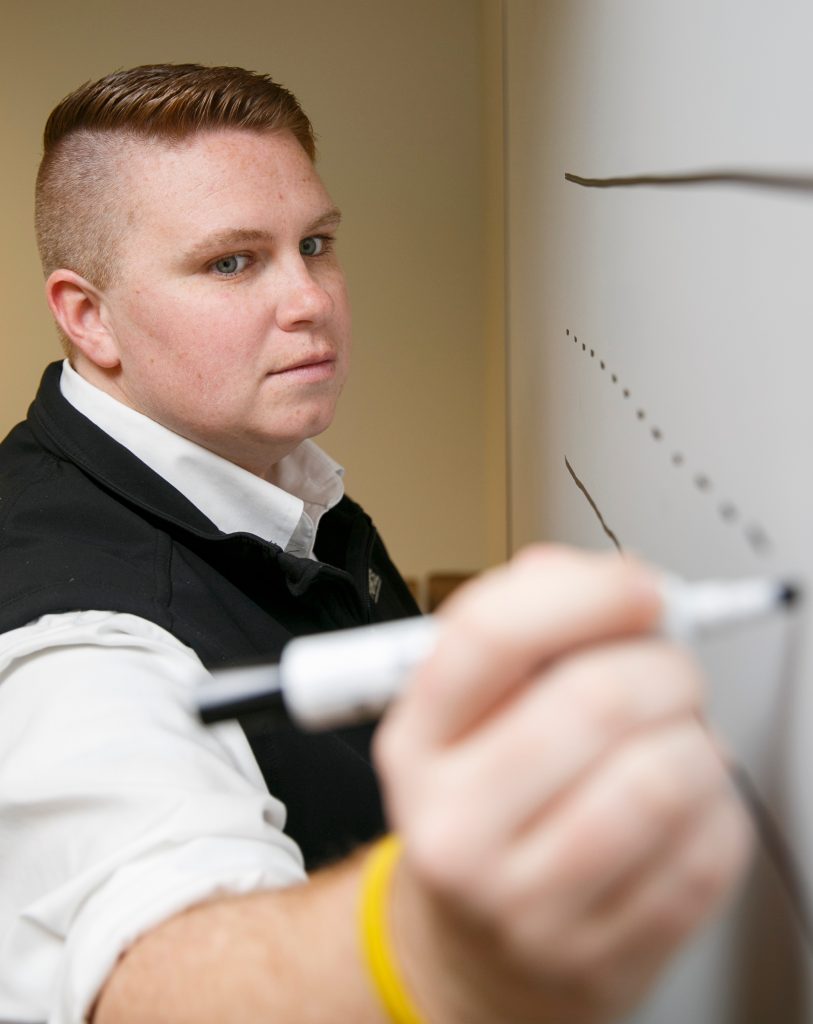 t a boring position. This is a very exciting role and it really does make you look forward to coming to work every day.
Flagger Force: Did you always see yourself as a trainer?
Sara Meyers: No. Before I started this job and when I was a crew member, I was very shy around people. I wasn't much of a people person, so being in a group made me nervous and timid. I was a little hesitant at first, but then I challenged myself to start something different. Now, I honestly could go anywhere and stand in front of a classroom full of people I've never met before and teach everything I'm passionate about.
Flagger Force: That's an amazing example of personal achievement! Tell us about one of your best days on the job.
Sara Meyers: Back when I first became an instructor, I was put on complex jobs with newer leads. Reason being, to help them learn hands-on instead of just from a classroom. That was a really cool experience, because walking employees through a job site and teaching what it is we're doing and why we do it, is a great way to learn. Better to give people live instruction than just go through a couple pages in a book.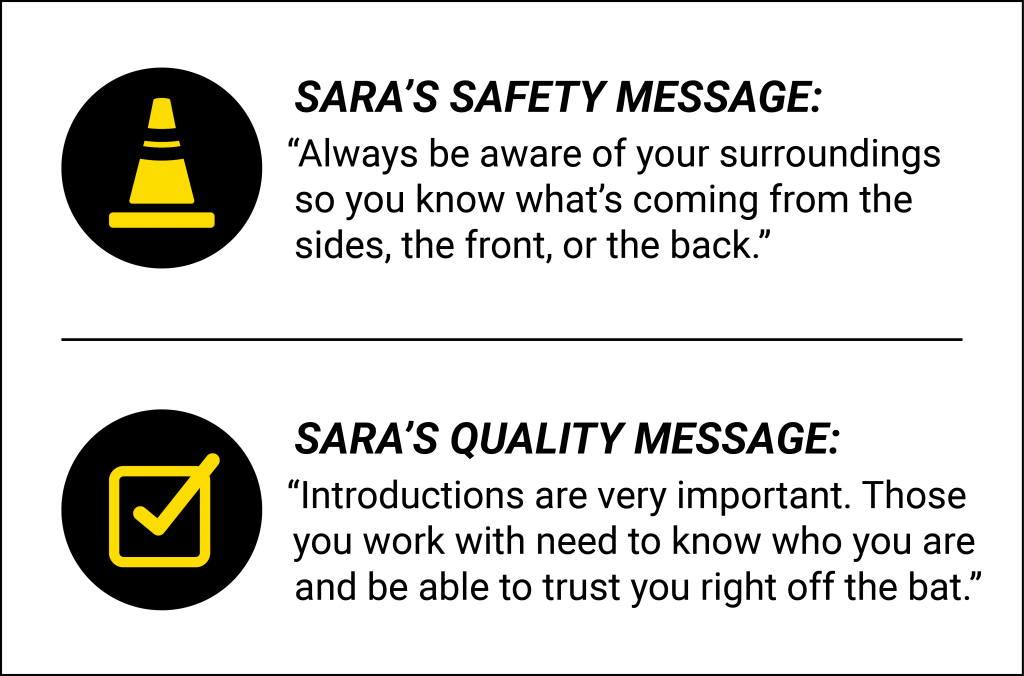 Flagger Force: We hear that you have family working in the utility industries. Did growing up in that environment influence your decision to work at Flagger Force?
Sara Meyers: Not necessarily. I was in-between jobs and wanted to try something different. My father had told me about Flagger Force. I applied; obviously I'm here today. But once I realized we work a lot with the men and women of the utility and construction industries, that's when it kind of hit me. My grandfather, father, and brother all worked/work as linemen for BGE. As an instructor, it's important to teach others to make sure we're doing the right thing at all times, because I would never want that phone call saying that something happened to my loved one on a job site. So, when it comes to instructing, it's about more than just making sure we're doing the right thing—it's personal.
Flagger Force: We always talk about safety, but that's a good example of how safety extends to your direct family. What is the best training you've received for your position?
Sara Meyers: All of it! I'd have to say the Smith Systems driver training that I took down in Richmond was my favorite. I took the course when I became a crew lead; but doing it for four days in a van, you go in-depth into the purpose of why we teach Smith System and its benefits. That was an enjoyable training, especially seeing how someone else teaches it.
Flagger Force: How do you cater to the needs and learning styles of the students in your classes?
Sara Meyers: Having a sense of humor really does help. If you've ever sat in a meeting or some type of class where you're just hearing somebody talk from the board, it's hard to grasp your attention. When you use examples, and kind of make a joke out of certain things, it helps keep people focused. You may have some folks that don't do well with reading. So, myself and the other instructors will work with that person one-on-one if they're have having issues. Or if it's a comprehension problem, spelling, anything like that, we take the time and work with them.
Flagger Force: That's great dedication! What's your favorite thing about instructing?
Sara Meyers: Meeting new people every day. Like I said, I wasn't the type of person who would typically go out and talk to new people. In this job as a lead instructor, or in any instructor position, you're the face of the company. You're who they're seeing when they first come in after being hired, and it's awesome, watching people come through that door and being the one that's interacting with them.
Flagger Force: As you meet new employees, do you provide them with any advice?
Sara Meyers: I tell them to raise their hand and be the person who says, "I will." Try to avoid saying, "no," because when you're the person who raises their hand a lot, you get recognized. It shows a lot of dedication when you raise your hand and go above and beyond the norm of everyday.
"FOR FUN I spend my time with my wife and my kids. Typically, we're all over Baltimore for softball. Softball consumes all my time! We do occasionally travel and like to take short trips."
MORE ABOUT SARA:
Who do you admire most? My mom. She's a strong woman. She raised five kids and we were all a handful, but she did an amazing job. We all have great careers…she's someone I like looking up to.
If you could meet anyone in histroy, who would it be? Eleanor Roosevelt. She was never someone to back down. She stood her ground. Even with a handicapped husband, she still fought for what she believed in. She's a woman to admire.
What's the best piece of advice you've been given? Don't take 'no' for an answer. If you get a no, find a way to change their mind.
Can you describe yourself in one word? Honestly, I describe myself in a different word every day, and I strive to meet that word every day. It's a good goal to have.
Summary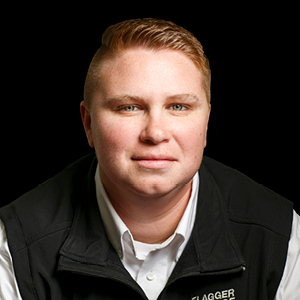 Article Name
Employee Spotlight with Sara Meyers
Description
Sara Meyers never imagined herself training, teaching, or doing a job that involved public speaking. But, working for Flagger Force, she finds herself doing just that and more. Read on to learn about this Baltimore native and lead instructor for the Maryland market.
Publisher Name
Publisher Logo