When eciWireless contacted Flagger Force to manage traffic safety for the installation of 5G towers, Flagger Force was ready to help. eciWireless is a Pennsylvania-based company that handles all aspects of construction applicable to the communications industry, including laying foundations, erecting towers, and the construction and expansion of controlled-environment switch stations. Their clients include landline and wireless carriers, broadcasting companies, and wireless information systems.
eciWireless was recently contracted to install 5G towers throughout Harrisburg, Pennsylvania. For this project, they partnered with Flagger Force to protect their installers and expertly manage traffic in ways that keep drivers moving safely.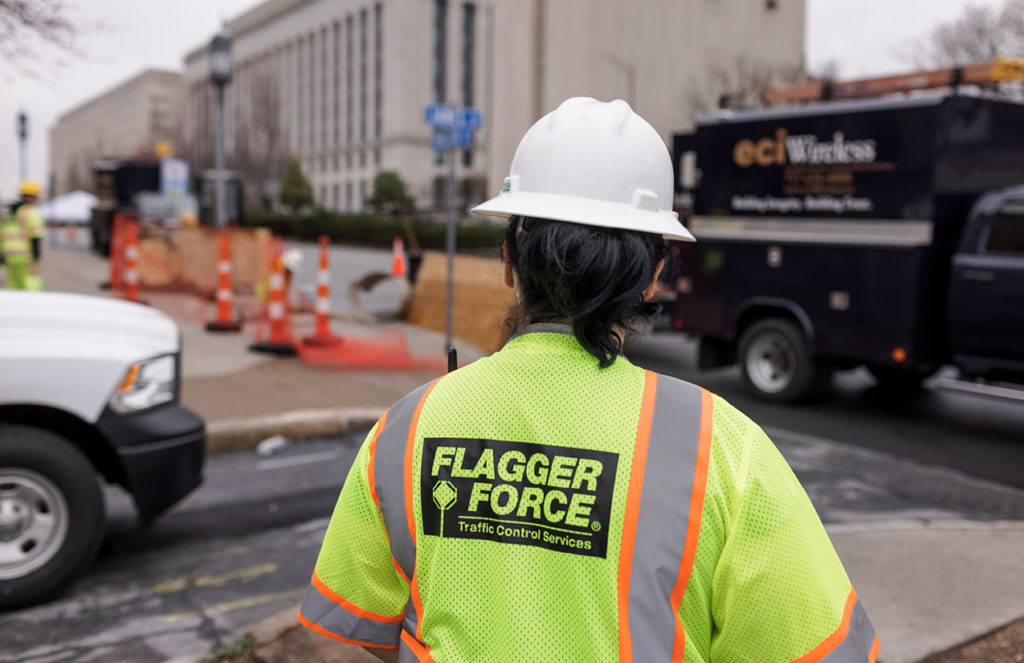 Keeping
eci

W

ireless

Safe in Harrisburg

Harrisburg, Pennsylvania, is the state capital and home to many busy roads, bridges, and highways. Although Harrisburg's urban population is just under 50,000, this busy government center has many roads that experience daily traffic volumes of 25,000 vehicles or higher. Because Harrisburg is a major commuter destination, many of its roadways experience regular congestion.

Scott Feaser, VP of field operations for eciWireless, noted, "Working in a hustling city presented its own set of challenges and safely directing traffic around work zones was essential when each installation is at the roadside."

Flagger Force was ready for the challenge. With teams trained to manage traffic safety, Flagger Force was well-versed in factoring in traffic control needs for each location, including quiet residential streets, busy urban centers, bridges, rush-hour traffic, nighttime traffic, and fast-moving highways.
What are 5G Towers?
5G is the fifth-generation standard for broadband cellular networks. Computers and smartphone devices using 5G technology have greater bandwidth which results in faster downloads. Many experts believe this technology will become the standard by 2025.
The new generation of 5G "Towers" installed in Harrisburg, PA, bears little resemblance to the sky-high, mega cell towers that currently dot the landscape. In fact, these 5G towers are small, light, and are part of newly installed streetlights. Because they blend with the existing streetscapes, many people won't notice their arrival.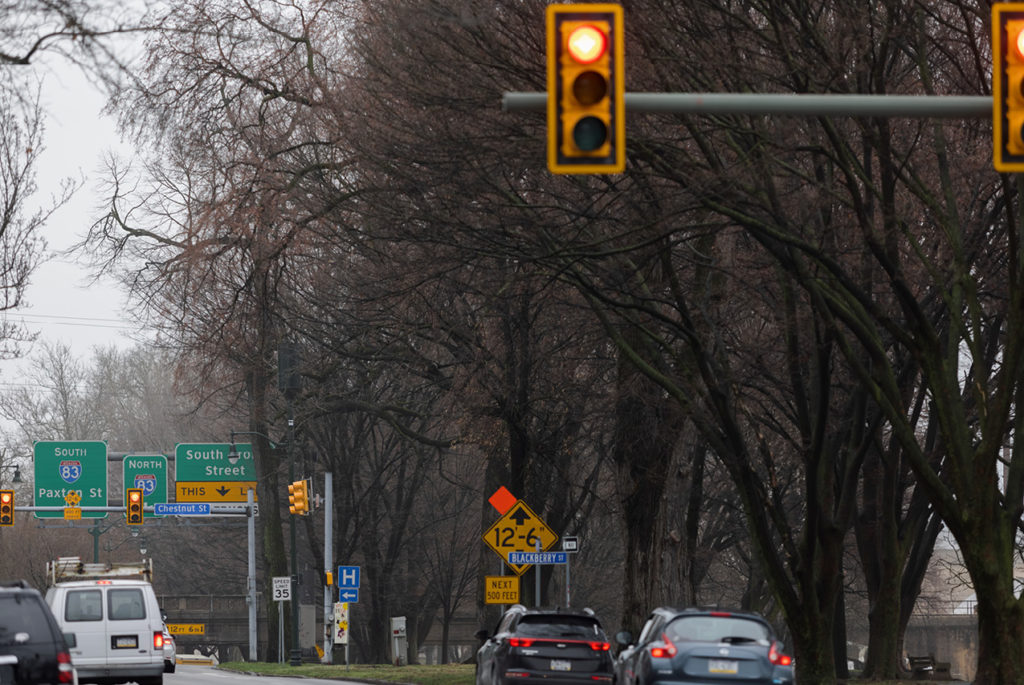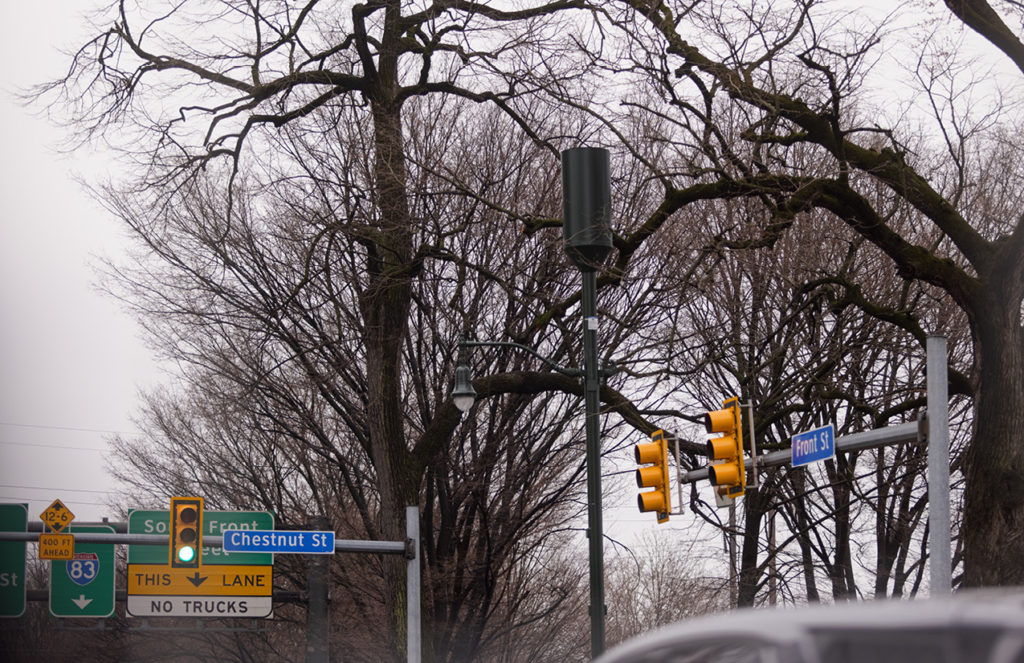 This kind of 5G technology is nothing new to eciWireless. "eciWireless is engaged in building out Harrisburg's wireless network infrastructure," Feaser notes. "We're delivering critical communications, enhanced mobile broadband and IoT, the Internet of Things."
Flagger Force is Committed to Exceptional Traffic Safety Control
While 5G nodes are new to Harrisburg, this kind of work is nothing new for Flagger Force. Feaser adds, "We turned to the industry leaders for traffic control so that we could stay focused on our areas of expertise." Flagger Force has a long history of working with utility companies, communications construction, infrastructure repair, and road work.
Flagger Force is proud to play an ongoing role in the ever-improving communications infrastructure. Tianna M., an area supervisor for Flagger Force, adds, "The 5G towers have folks in the community excited, and a few have even told me that they're happy it's coming to their neighborhood." She adds, "We take pride in setting up a proper site and keeping the client safe and the public moving. It especially feels good when you're making a positive impact in the community and locals appreciate you."
We're Hiring in Central PA
Join our crew—apply today! Help to keep your community moving and be a part of the industry leading team in traffic control.
Summary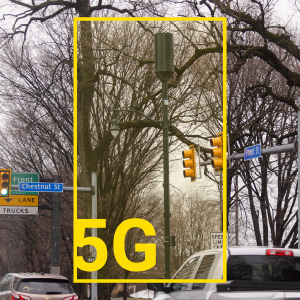 Article Name
5G Towers Go Up in Harrisburg, and Flagger Force Plays a Part
Description
When eciWireless contacted Flagger Force to manage traffic safety for the installation of 5G towers, Flagger Force was ready to help.
Publisher Name
Publisher Logo