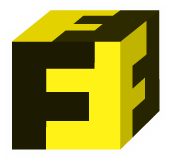 At Flagger Force, making a difference extends beyond what we do on the road. It's also about making a difference in the communities we call home. And we believe no one is better suited to lead our charitable efforts than the people who make this company truly exceptional, our employees.
The Flagger Force Foundation* is an employee-led, company-supported charitable foundation that benefits non-profit organizations that help people in need, provides employee volunteer opportunities and oversees the Employee Hardship Fund. Our employees develop fundraising ideas and a volunteer committee makes the decisions about how the dollars raised will be distributed.
During the Foundation's relatively short history, founded in 2011, we've discovered its impact extends beyond helping those in need. For every contribution our employees make possible, the payback is ten-fold in company pride, personal leadership and team-building.
* The Flagger Force Foundation is a project of The Foundation for Enhancing Communities, fiscal sponsor.
"The Flagger Force Operations team has done a great job at providing me consistency on my job site this week. I appreciate all the hard work."
- Owen Crouse, Foreman, Riggs Distler
"Today, Flagger Force did an excellent job on our work zone. I was very impressed with their level of professionalism and knowledge in traffic control. They did some great work."
- Phil Vigue, Foreman, Cianbro Corp.
"The crew from Flagger Force did a great job today. These two were professional, patient, and pleasant to work with."
- Charles Curtis, Foreman, Verizon
"Flagger Force has some of the best crews. They are always attentive, listen to what is needed and they all have been a pleasure to work with."
- Donnie Hoffer, Foreman, Brubacher Excavating
"Flagger Force employees are polite, courteous, and very professional. It is always nice to have them on our site."
- Scott Gates, Foreman, UGI
"Our Flagger Force crew did an outstanding job today. I am impressed with the quality of the level of service they provided. They were safe, courteous, and were a pleasure to have worked alongside of our crew."
- Steve Krizan, Foreman, BGE-Underground
The crews at Flagger Force are great to work with. We had a complicated rolling slowdown and they had the operation down to a science. I am very pleased with the job they performed.
- Andrew MacPherson, project manager, CW Wright Construction